Kathy Alford
Palo Alto
Kathy is a native Californian, having lived here all but 21 months of her life.  She earned a B.A. in Photojournalism from SJSU, and has worked in horticulture since the late 90s, becoming a California Certified Nursery Professional in 2003, an ISA Certified Arborist in 2006, a UCCE Master Gardener in 2013, and an ISA Tree Risk Qualified in 2017. Kathy founded her tree care business in 2001.  Kathy started volunteering with Canopy, Palo Alto's tree advocacy non-profit, in 2007 as a planting leader. She was quickly invited to join the Program Committee, is a founding member of the Tree Care Subcommittee, and has been a Pruning Instructor and Supervisor since 2012. She's now a part time Canopy employee, with the title Tree Care Specialist.  Working with Canopy has been one of the most rewarding experiences of Kathy's life, enabling her to combine work she loves to do with her continued passion for the environment.  Following completion of the Community Advocates and Leadership Academy, Kathy is looking forward to providing a more proactive role in the environmental non-profit sector.
Nick Allen
San Jose
A transplant from Montana, Nick has lived up and down the peninsula for 15 years. He now lives in San José with his wife, a San José native. He tries to stay plugged in with the local arts, education and maker communities. Nick has been an actor and director, a cabinet maker and now a worker in a tech field. He is also an education, public health, social justice and environmental advocate. Nick nurtured an early passion for environmental issues on expeditions with the Institutes for Journalism & Natural Resources. Those many journeys helped him develop an appreciation for a wide variety of topics from fire ecology to the plights of threatened salmon fisheries; from the impacts of mining on communities to the great debates about the how we access and enjoy public lands. In his time with CALA Nick hopes to develop the skills needed to organize and promote community action on initiatives affecting our local environment. As our infuriating and discouraging national politics create obstacles to smart policy around global climate change and general environmental stewardship, he aims to contribute to grassroots movements that can be meaningful to the communities that are and will be disproportionately affected by pollution, rising sea levels, and the like.
J. R. Bae
San Carlos
J.R. lives with her family in San Carlos and works as an attorney, educator, and nonprofit administrator. She has been engaged in volunteer community service continuously for over 40 years. By gardening with senior citizens, representing women seeking asylum from the Democratic Republic of Congo, tutoring and mentoring struggling and underserved students, and serving as a community mediator and facilitator, she has lived her commitment to advancing the common good through personal service.
She enrolled in the CALA class in order to strengthen her advocacy and civic engagement skills so that she could be more effective in her work to assure that the most vulnerable people in our community have equal access to social services and civil justice.
Kat Baumgartner
San Jose
Kat is a native Californian and has lived most of her life in the South Bay. While she has always felt a connection to her community and has been concerned for the welfare of her fellow citizens, she's only become more involved in the past few years. Kat had worked as a fire fighter for over 14 years, but unfortunately the physical toll the job took on her body led to multiple injuries which eventually brought that career to an end. Kat works as a personal trainer and nutrition consultant now and spends her free time looking for other ways to benefit her community.
Kat has been active politically as a volunteer for the Bernie Sanders campaign and has also been involved in environmental activism. She worked with The Climate Mobilization as a field mobilizer for Northern California and was trained by Al Gore as a Climate Reality leader in 2015. Kat is looking forward to learning more about how she can advocate for her community and looks forward to collaborating with everyone.
Ofelia Bello
Oakland
A Bay Area Native, Ofelia has lived in East Oakland for about 3 years but was born and raised in the Gardens neighborhood of East Palo Alto. Ofelia holds a bachelor's degree from UC Santa Barbara in Sociology, U.S. History and Sociocultural Linguistics and a master's degree from the University of San Francisco in Urban Affairs.
Ofelia has worked with various organizations and coalitions around housing issues, with a specific focus on the needs of low-income, working-class, immigrant and communities of color. Ofelia is currently a planner on the Housing and Neighborhoods team at ABAG-MTC and is eager to continue working closely with her community in East Palo Alto. Ofelia is eternally indebted to the community that raised her and her long-term goal is to not only help stabilize vulnerable neighborhoods, but also make them vibrant, healthy, safe, culturally relevant spaces where legacy residents have the opportunity to build assets.
Lauren Bigelow
Menlo Park
A Bay Area transplant originally from Texas, Lauren Bigelow has been an active member of the Silicon Valley progressive community for the past 7 years. After receiving a BS in Psychology and Social Action, Lauren began working with regional non-profits on a variety of social justice issues. She brings more than a decade of marketing and community experience to her work at Palo Alto Housing, a local affordable housing nonprofit where she manages the City of Palo Alto Below-Market-Rate (BMR) rental and ownership programs, Mountain View Employee Homebuyer Loan Program and most recently, the City of Mountain View's BMR rental and purchase programs.
In her spare time, Lauren enjoys wine, travel, good conversation and cuddling with her puppy while reading or watching movies. She believes that the housing crisis is something that must be addressed regionally and will need significant changes in local political will to move forward with large-scale solutions. She hopes to learn how very different demographics can work together to solve an issue that affects us all.
"It is hard to argue that housing is not a fundamental human need. Decent, affordable housing should be a basic right for everybody in this country. The reason is simple: without stable shelter, everything else falls apart."- Matthew Desmond
Andrew Boone
East Palo Alto
Andrew Boone has lived in the Bay Area for ten years, and over that time has persistently pushed policy makers to invest in better infrastructure for people walking and bicycling. Andrew holds a Master's degree in Sustainable Energy Engineering from the Royal Institute of Technology, Stockholm, Sweden. Andrew presses for improvements to public streets that prioritize walking and bicycling as modes of transportation, via the public input processes various bicycle and pedestrian transportation plans, land use specific plans and El Camino Real "corridor plans", and office space developments. Andrew has worked as a journalist since 2013, first for Streetsblog San Francisco before founding his own People Powered Press in 2015.

Matthew Burrows
San Carlos
Matt, a native of Los Altos, is an old Greenfeet hand, having served on our Board from 2006 to 2014, including multiple years as President. His knowledge of our organization and long-time commitment for our mission are welcome additions. When not spouting unfounded opinions at our board meetings and events, Matt works in the automotive industry and also administrates the Frank Burrows Memorial Scholarship in east San Jose. He lives in San Carlos and enjoys hiking and traveling while he's not working or volunteering with us.
Serena Desai
San Jose
Serena Desai graduated from California Polytechnic University in San Luis Obispo. She received her B.S. in Biological Science and has an STS minor in Science & Risk Communication. After graduation she worked with California Collaborative Fisheries Research Program, a statewide organization that assesses Marine Protected Areas along the Central Coast. Her data analysis project looked at how temperature and larger oceanic processes affect the catch rates of blue rockfish. It was through her love for the ocean and passion to help the environment that she came to CivicSpark, an Americorps program focused on addressing California's climate change and water management issues at a local level. In her second year as a CivicSpark fellow, Serena is looking forward to addressing water conservation working with the Santa Clara Valley Water District in her home city of San Jose. She truly hopes to help implement changes that help reduce carbon footprint on a local level because she believes every action has a ripple effect.
Miguel Gonzalez
San Jose
Miguel Gonzalez is a Colombian-American educator. Raised in San Jose, he started working in East Palo Alto schools in 2006 as a substitute instructor, and has since then developed his own urban arts and life-skills program. Having received his BA degree in social sciences from San Jose State University, he applies his knowledge of the various social sciences to his approach in using arts, culture, and creative expressions as vehicles for youth empowerment and transformation. He currently works with schools in San Jose, East Palo Alto, and Oakland, where he actively seeks to collaborate with other educational and youth empowerment organizations. His knowledge of cultural and intellectual arts is important in his role as a social emotional learning coach with Oxford Day Academy.
Bill Grove
Atherton
Bill is a retired physician who is concerned with the degradation of our environment and global warming. He believes we need fair solutions to local, national and global health policy issues as well as social and economic injustice. Bill is currently involved in his community disaster preparedness group as a CERT member, neighborhood organizer and Ham radio operator. The news paints a bleak polarized world which is mired in intransigence. In contrast, Bill sees the world not in black and white, in right and wrong, in us versus them, but in shades of gray. He hopes to learn how to be more effective in resolving competing interests and working with compromise when necessary to achieve win-win outcomes that move forward.
Trina Hineser
San Martin
Trina holds a Bachelor of Science degree in Ornamental Horticulture from Cal Poly San Luis Obispo. She and her husband have been residents of San Martin for two decades and her step-daughter is in college studying Animal Science. Since 2015, Trina has been the President of the San Martin Neighborhood Alliance, which aims to protect San Martin's rural integrity. Her objective has been to bridge the gap between the County and the Community and to find common ground to resolve community issues. She sits on the San Martin Planning Advisory Committee, which gives land use recommendations to the Santa Clara County Board of Supervisors & Planning Commission. Over the past few years Trina has written a column in her local paper, Gilroy/Morgan Hill Life, on issues as they relate to San Martin. Most recently, she has been working with others in the community to create a San Martin Chamber of Commerce. As of June 2017 Trina agreed to be their Community Liaison Director until their formal election next year. Her goal is to continue to raise awareness of our rural community, one person at a time.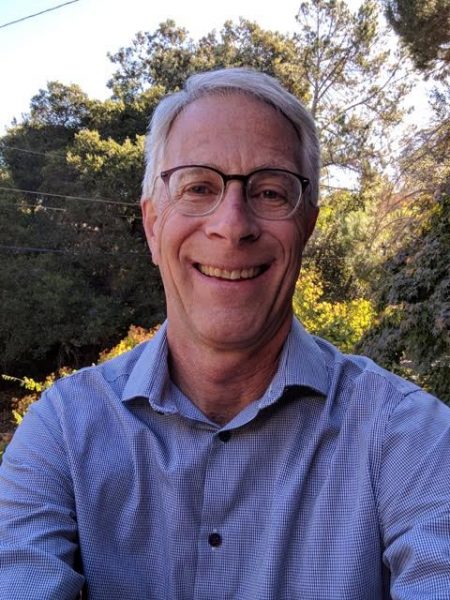 Rick Hunter
Redwood City
Rick has been passionately involved in Redwood City affairs for several years and looks forward to continuing this work. His first volunteer endeavor was as the treasurer of the Parent Club at his kids' school, which later turned into serving as president of the school's Site Council. Rick created the first middle school cross-country team, which became a citywide after-school sports program. After this, as a board member of the Redwood City Education Foundation, he started and directed the city's first half marathon and 5K to raise money for the local schools. Rick joined with his wife to volunteer and help lead several parcel tax and bond campaigns, including the first successful parcel tax in the school district's history.
Later, when an opening came up on the city's Parks and Recreation Commission, he applied and was appointed by the city council. A couple of years later, he was appointed to the Planning Commission--he is an advocate for balanced growth and protecting our quality of life. A native of New Jersey, Rick graduated from Princeton with a degree in Public and International Affairs, and later earned an MBA from UCLA. His professional career was as a CPA, although he is semi-retired. He is married to his wife, Naomi, and has three grown sons.
Flora Kaplan
San Jose
Flora has always been passionate about social justice and environmental issues. After earning a degree in Sociology from UC Santa Cruz, she returned to the Bay Area to work in various fields, including social service, tech, and higher education. Several years ago, she decided to pursue her dream of a career driving sustainability and completed a Master's degree in Sustainable Management. Through this program she gained expertise in cultural transformation, renewable energy, climate change, food systems, and waste management. At that time she also served as the Environment and Natural Resource Fellow at a national nonprofit conference where she harmonized corporate and nonprofit partners to craft panel discussions on global water security, reforestation, ecological economics, life-cycle analysis, and sustainable design. After contributing research to the Sustainable San Mateo Indicators Report for 7 years, she became the Program Manager in 2015.
Riley Knight
Campbell
Riley's family has lived in Campbell for 5 generations and he has always been close to nature living across the street from the Los Gatos Creek. As a certified arborist and landscape designer, Riley's passion lies in helping the community green their living spaces and learn how to become more efficient and effective stewards of their environment. He works for an urban forestry nonprofit based in the South Bay and has many opportunities to harness civic engagement through projects and events that the group hosts. He also has opportunities to engage elected officials whom the group seeks to support their organization and its efforts. Riley is looking to gain the ability to be more effective in his leadership and communication skills to further the work he is already involved in doing in his community from CALA.
Karen Lattin
San Jose
Karen became involved in civic activism through a Participatory Budget process that was taking place in her neighborhood. She was concerned about the negative turn the process was taking and decided to get involved. Doing so awakened a long-forgotten interest in civic and social issues that she had developed in college while studying international relations and political science. Last year, Karen joined her neighborhood association to help her neighborhood flourish. She saw the NA as a natural advocacy platform for the community, and she became Vice President this past January. Since then, she has been interested in doing more for her community and the larger region. As her awareness has evolved, she has expanded her interests from a very local focus to issues that involve more than just her neighborhood. Karen believes personal interests must be balanced with regional and global interests for the best solutions. Through the neighborhood association, she has gotten involved in many different issues that affect her community. She is currently on the Community Working Group for High Speed Rail, advocating for specific alignments that will better preserve her neighborhood in San Jose. Recently homelessness has come into the forefront in the Bay Area and she would like to become more involved in looking for positive solutions that involve the community and are compassionate, integrated and effective. Karen is really looking forward to learning more about how to be an effective advocate, especially in terms of influencing government and positive change
Jay MacIntosh
San Carlos
Jay is a native Californian raised in Cupertino, CA with an engineering and psychology degree from Santa Clara University. While raising his three grown children, he coached many youth sports teams and volunteered with several organizations serving marginalized youth. Currently, he's a Court Appointed Special Advocate (CASA) in San Mateo County where he advocates for teenage boys on behalf of juvenile court judges. Over the course of his professional career, he co-founded a handful of software startup companies and also worked within large organizations including Apple and Cisco, leading new business and corporate change initiatives. He is now applying his business, IT and organization development skills to support the growth and development of marginalized youth. Jay's vision is to ensure that all youth in child welfare have access to the opportunities and life experiences needed to develop into valued members of their community. To get there, he believes that individuals and businesses in local communities must supplement the efforts of non-profits and governmental agencies.
Rebecca McDowell
Daly City
Rebecca, born and raised in San Francisco, moved to Daly City about 5 years ago. After earning her bachelor's degree in nutritional science, Rebecca continued her educational career at the University of San Francisco where she earned a Master of Public Affairs. Passionate about food justice and environmental justice, Rebecca aspires to work at the intersection of these important causes. She believes that in order to protect and restore our environment, the food system, from soil to consumer, must be reformed from its current state to one that is ecologically sound and sustainable. In addition to protecting the environment, Rebecca's lifelong mission is to help end global hunger. ​
Nicole McLane
San Jose
Nicole has always been interested in helping others. She started with helping dogs find good homes and has moved to helping her neighborhood out to wanting to help those that don't have a voice because of their age. She is currently interested in helping children that come from abusive homes. Their age limits them in what they can do for themselves and our system does not seem to understand that they need an advocate that can speak for them and that an attorney is not always the best fit. Nicole wants to speak for them through our government officials and the court system.
Chiseche Mibenge
Menlo Park
Chiseche Salome Mibenge holds a PhD in International Human Rights Law and is the author of Sex and International Tribunals: The Erasure of Gender from the War Narrative' (Penn Press 2013). As part of her doctoral research, Chiseche conducted fieldwork in Rwanda and Sierra Leone. In her current position, Director of Community Engaged Learning for Human Rights at Stanford University, she promotes and facilitates experiential and rights based approaches to learning through: curriculum development with instructors; and relationship building between the University and community organizations. Some of her Bay Area partners include Africa Advocacy Network, Menlo Park Police Department, and Samaritan House. Prior to her work at Stanford, Chiseche was an Assistant Professor of Political Science at the City University of New York. She taught human rights courses to graduate and undergraduate students and led a study abroad tour to Chile allowing students to experience community based research and advocacy with indigenous communities. Her community service in NYC included volunteering as an advocate for survivors in emergency departments under the North Central Bronx Hospital Sexual Assault Treatment Program. Chiseche is also a creative writer and is a Columbia Journal Winter Contest for her short story 'The Protected Party' (Spring 2017).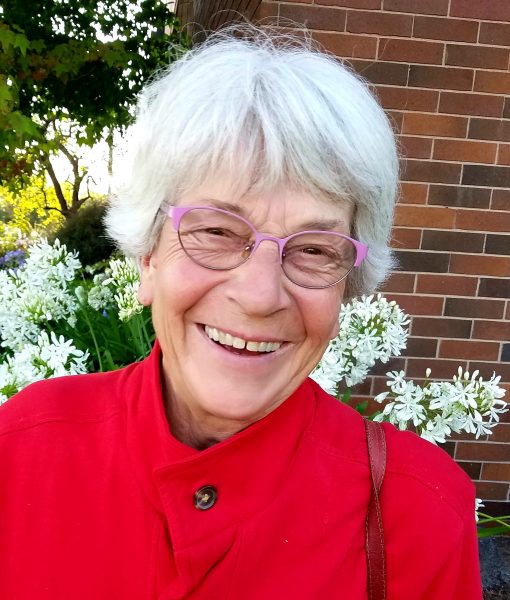 Jane Mio
Santa Cruz
Nature has always been Jane's passion, oasis, teacher, and delight. Her protective environmental outlook and approach was influenced by her German up-bring, and this has drawn her to becoming involved in diverse local environmental issues. Jane is currently the Santa Cruz Bird Club Conservation Officer, a member of the Sierra Club Executive and Conservation Committee, and a member of the Valley Women's Club Board. In the past, she participated in the San Lorenzo River Task Force, San Lorenzo Paddle Pilot Program Advisory Group, and Riverwalk Summit.
During Jane's involvements in environmental initiatives she has realized that the environment and its needs are low on the priority list of government decision-makers. She has also learned that positive environmental change can be achieved by determined, well-thought-out, hard work. Jane is excited to participate in CALA because she is eager to learn how to place the environmental voice successfully at the local government decision-making table.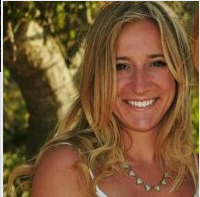 Mackenzie Mossing
San Jose
Mackenzie's life has been shaped by a love for all animals domestic and wild. She grew up in San Jose and attended Cal Poly-San Luis Obispo, where she initially started on the pre-veterinary track. But those plans changed when Mackenzie started working for a wildlife rescue and education facility during her junior year of college. Through that job, she came to learn about local and global threats to wildlife, and decided to change her career path to focus on wildlife conservation. Mackenzie spent a summer interning for the Cheetah Conservation Fund in Namibia and then went on to intern for Save the Elephants in Kenya after completing her degree. Now, she work for the Santa Clara Valley Audubon Society as an Environmental Advocacy Associate, where she is focused on establishing a future for wildlife and nature in Santa Clara County.
Mitchell Oster
Redwood City
Mitchell is a native of San Diego but has lived in the Bay Area for 23 years. A former high school math teacher, he now works at Save The Bay as a Regional Political Organizer. Over the last 8 years he has worked on political campaigns as a staffer and consultant ranging from city council and school board to U.S. Congress. He also worked as the San Mateo County Regional Organizer on the successful Measure AA campaign in 2016. He hopes to expand on that experience and deepen ties to the region-wide political landscape and increase his understanding and knowledge of the unique issues related to the work of protecting and restoring our natural resources--particularly the Bay and shoreline. He lives in Redwood City with his wife, niece, and two dogs.
Smita Patel
San Jose
Smita was born in India and grew up in San José. In 2002, she and her cousins in the foothills of the Himalayas launched the Mountain Children's Foundation, which works to empower young people in mountain regions to transform their communities from the ground up. She also volunteers as a mentor for foster youth and is involved with a number of other nonprofit organizations working on a variety of issues. At the local level, she is passionate about protecting our wilderness and its inhabitants — especially the South Bay's unique and beautiful Coyote Valley — and finding real solutions to the crises of homelessness and mental illness in our county.
She is dismayed by the lack of civility and informed discussion in the current political and social discourse and is looking to CALA to learn how to facilitate more productive conversations, mobilize support and action, and become a more effective leader and organizer.
Peter Ruddock
Hollister
Peter Ruddock is a sustainable food advocate and small business consultant. He is working toward creating a more sustainable world, by changing the way we interact with our environment and with each other. He concentrates on food systems change, because given that everyone eats everyone should be able to relate to a healthier, more sustainable food system. He believes that there are four areas where he can best work on fostering this change: educating people about sustainability, creating a resilient local economy, creating vibrant local communities, and changing policies to foster these other changes. He is active in a number of grassroots non-profits to help accomplish these goals: Slow Food, Slow Money, Transition Palo Alto, and the San Mateo County Food System Alliance. He is the Coordinator of the California Food Policy Council. And he is also a co-founder of EcoFarm's new Diversity Advisory Group, which is working to make the EcoFarm Conference a more diverse and inclusive place.
Emily Schwing
San Jose
A native of the Jersey Shore, Emily Schwing came to the Bay Area by way of the University of South Alabama where she earned a B.S. in Meteorology (2011). Emily earned her M.A. in Communication Studies at San José State University (2014) with a focus on Environmental Communication. In her current role as Development Communications Manager at Veggielution Community Farm, Emily coordinates Veggielution's overall communication strategy across a variety of media platforms. She is responsible for implementing the farm's education and community engagement programs including Veggielution Cocina, a community cooking class series. A longtime surfer, Emily is now an avid backpacker. When she's not on the farm, she can be found in the Sierra Nevada mountains.
Nicole Shaddox
San Jose
Nicole Shaddox lives in San Jose, CA with her husband, Francisco, and daughter, Samantha. Nicole was a teen mom and after graduating high school, she went to school to become a Certified Medical Assistant. As a medical assistant, she worked in low cost and free clinics in the bay area. She currently works for the nonprofit Helping Parents Helping Parents.  Working as an Education Specialist, helping families of children with disabilities. She is also a volunteer CASA (Court Appoint Special Advocate) for foster youth.
She is one of the founding members and current Executive Board Officers of the CUHSD Education Foundation. She has been a dedicated volunteer for the past decade. She was an active volunteer at her daughter's elementary and middle schools. When her daughter entered high school at Westmont she decided to become very involved in supporting the Westmont community and CUHSD. In the last four years, she has been part of the Westmont PTSA board, the last two years as president and grad night chair. She was on Westmont's School Site Council. She is also part of the LCAP and Financial Advisory committees at CUHSD. In 2016, she co-chaired the CUHSD Measure AA campaign.
Her dedication to advocating and volunteering on behalf of today's youth does not stop there, she is also part of organizations that support and advocates for foster and LBGTQ youth. Also, she is part of organizations that support youth in need of mental health, special education, and teen parents.  Nicole's has a passion for advocating for human, social and civil rights.
Erica Stanojevic
Santa Cruz
Erica is a Milpitas native who spent a long time living in San Jose and now lives in Santa Cruz. She has always been interested in environmental protection and regeneration. Erica serves as secretary for her local Sierra Club group,which addresses issues ranging from transportation to forestry. She had the honor of representing the Sierra Club for her city's Water Supply Advisory Committee, which created a water plan for Santa Cruz. Erica has a five year old boy who likes to cook and loves being outdoors and rides on the back of her cargo bike for trips around town. Currently she is interested in the possibility of public banking to create a systems change by empowering communities to use their funds locally while divesting from oil pipelines.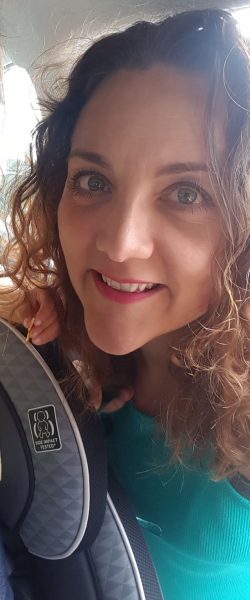 Cindy Urquidez
San Bruno
Cindy has always been passionate about social justice issues and helping others. Her activism and community involvement began in high school where she focused on youth mentorship, advocacy, and volunteerism. This passion continued during her undergraduate studies on race and ethnicity at Stanford University and graduate school studies at Hunter College School of Social Work in New York.
Cindy has worked as a facilitator for public speaking, community organizer for academic equity, and mental health worker. Currently as a health educator, she is committed to improving the physical and emotional health of young people, due to the growth in both childhood obesity and mental health issues. As a native of San Mateo, Cindy is concerned about the population growth and gentrification of the Bay Area, and its impact on open space. She is interested in addressing the growing fear among immigrant communities due to the current xenophobic climate.
Cindy looks forward to the opportunity within CALA to network, think, and innovate among community advocates. Cindy desires to catapult herself into a more active role in community advocacy...she feels like she has been dormant for too long and is ready to organize! She currently lives in San Bruno with her husband and 2 year old daughter.
Megan Waters
San Mateo
Megan grew up in Maryland, just outside D.C., but has called the Peninsula home for the past two years. After a brief stint as a college swim coach, having swum competitively in college herself, Megan was inspired by her student-athletes to pursue a career in the field of sustainability. She began her career volunteering with Rock Creek Conservancy to remove invasive species from the nation's second oldest park, until landing an internship in D.C. with the National Association of Regional Councils (NARC) . At NARC, Megan supported the transportation team in developing a Solar in Transportation toolkit, which outlined actions and funding sources available to local governments.
Shortly thereafter, in November of 2015, Megan accepted an AmeriCorps position here in the Bay Area. The AmericCorps position was through a Governor's Initiative program called CivicSpark, designed to increase the capacity of local governments in California to prepare for and adapt to the effects of climate change. Partnering with the County of San Mateo and City of Foster City, Megan focused her AmeriCorps year on water conservation, after which she was hired full-time by the County to assist with the Schools program to promote the 4R's of waste reduction (reduce, reuse, recycle, rot-compost). Now, Megan serves the County as the Commute Alternatives Coordinator in the Office of Sustainability, encouraging and supporting County employees in taking transit, carpooling, and walking or biking to work.
In her spare time, Megan still dabbles in coaching with the San Mateo Master's team, and enjoys rock climbing, biking to work, knitting, and cooking. She is excited to be able to share her experiences with and learn from her CALA group, in preparation for a waste reduction campaign she is planning for a multi-family housing development in San Mateo.
Vibha Akkaraju
Palo Alto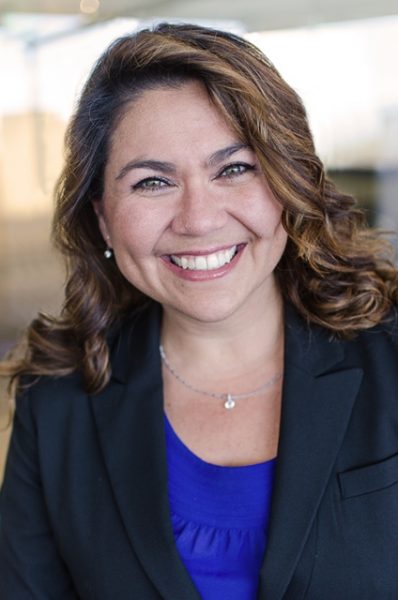 Donna Cortez
San Jose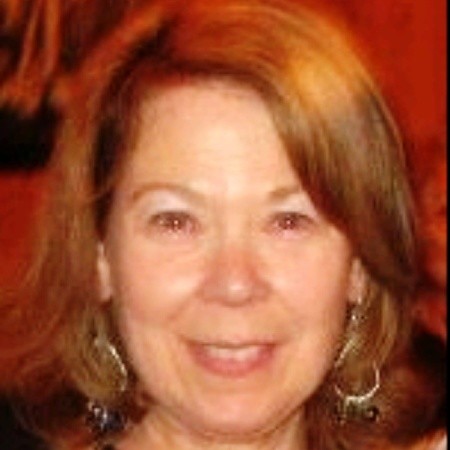 Cynthia Denny
San Jose
Marisa Gaska
San Jose
Elizabeth Softky
Redwood City
Vilami Young
Redwood City
Not Pictured
Kyra Brown
East Palo Alto
Jena Weinberger
Santa Cruz