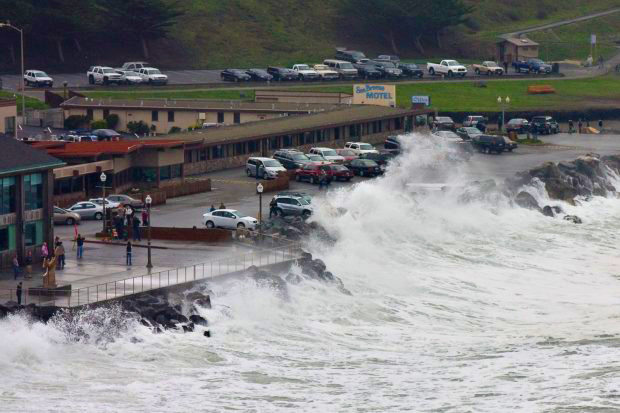 King Tides and Sea Level Rise
As part of the Coastal Commission's California King Tides Project, join Green Foothills at King Tides Day in Pacifica. Experience  some of the highest tides of the year and hear from coastal erosion expert Bob Battalio, Environmental Science Associates at Rockaway Beach.  As vice president and chief engineer of Environmental Science Associates, Bob is one of the premier flood management, restoration design, and coastal engineering voices in the state.
From 9:15 a.m. – 10:15a.m. you can take your own pictures of the high tides, document current flood risks in coastal areas, and help our communities visualize the impacts of future sea level rise. Submit your photos and become part of a global network of King Tides initiatives involving community science.
Space is limited; please RSVP below. Each guest must fill out form.