Since 2004 Green Foothills has held Nature's Inspiration to bring together the community of people who support and sustain our mission to protect the open spaces, farmlands, and natural resources of San Mateo and Santa Clara Counties for the benefit of all through advocacy, education, and grassroots action.
The Nature's Inspiration Award is presented at this annual celebration, recognizing leaders who have dedicated their lives to protecting and connecting people to nature.
Learn more about past honorees here.
Green Foothills will accept nominations from anyone familiar with the nominee starting January 12 through February 12, 2021. Award winner(s)Thanks will be vetted by the Nature's Inspiration Award Task Force and will be announced in March 2021. Award recipient(s) will be honored at our Nature's Inspiration in Fall 2021.
Green Foothills will consider the following for the Nature's Inspiration Award Nominations:
• Has made or is currently making a significant contribution toward protecting or connecting people with nature.
•Has broad community support and an ability to inspire.
•Alignment with Green Foothills efforts and mission
Thanks to all who participated in the open nomination process. Stay tuned for a honoree announcement.
Questions? For additional information about Nature's Inspiration, please contact Justyne Schnupp (650.968.7243 x340, [email protected]).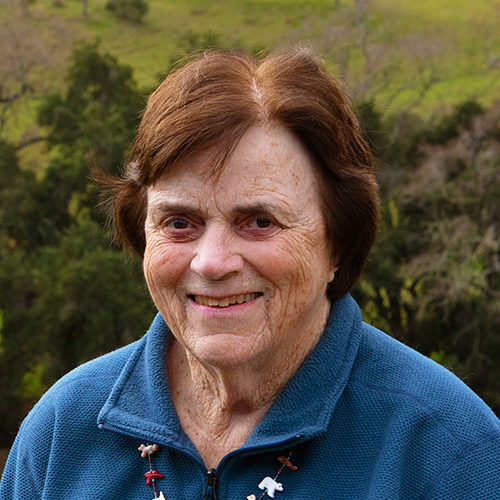 2020 Honoree
Valentin Lopez
Valentin has served as Chair of the Amah Mutsun Tribal Band since 2003, and the President of the Amah Mutsun Land Trust since its inception. Chairman Lopez is a Native American Advisor to the University of California, Office of the President on issues related to repatriation. He is also a Native American Advisor to the National Alliance on Mental Illness (NAMI) and the Phoebe Hearst Museum of Anthropology. Chairman Lopez has dedicated himself to restoring tribal indigenous knowledge and ensuring Amah Mutsun history is accurately told. Since 2017, we have worked in solidarity with Val and the Amah Mutsun tribe to protect Juristac, a sacred site and major wildlife corridor in Santa Clara County, from a sand and gravel mine.
2019 Honoree
Joseph W. Cotchett
Joe has been a champion for justice during his 50+ year legal career and a passionate supporter of the environment and specifically the Bay and San Mateo Coast. As founder and senior partner of Cotchett, Pitre, & McCarthy LLP, he has built his legal career representing the underdog against powerful interests as well as providing generous pro bono work. Named one of the 100 most influential attorneys in the United States for almost two decades, Joe is an honoree and member of the national Trial Lawyer Hall of Fame in Philadelphia and the State Bar of California's Trial Lawyer Hall of Fame.
2018 Co-Honoree
Rue Mapp
Rue is the CEO and Founder of Outdoor Afro. Rue has passionately led Outdoor Afro, a national nonprofit organization, since it began as a blog in 2009. With more than 70 leaders in 30 states and 20,000 people in the network, Outdoor Afro supports African American community leadership in open space issues and addresses the need for greater diversity in the outdoors. Rue's many accolades include being invited to the White House to participate in the "2010 America's Great Outdoors Conference", and subsequently taking part in a think tank to inform the launch of the First Lady's "Let's Move" initiative. In 2012 and 2016, she was listed in "The Root 100" as one of the most influential African Americans in the country. Rue has served as a California State Parks Commissioner since 2014.
2018 Co-Honoree
Steve Abbors
Steve is the retired Midpeninsula Regional Open Space District General Manager. Before his recent retirement, Steve Abbors spent a decade leading Midpeninsula Regional Open Space District (Midpen)'s extraordinary work to promote open space preservation and public restoration. Founded in 1972, Midpen has permanently protected more than 63,000 acres of public land and manages 26 open space preserves in our region. Career highlights include completing a 30-year Vision Plan with extensive public support resulting in $300 million for land acquisition, restoration and public access through Measure AA. He's most proud of reconnecting the Amah Mutsun Tribal band to their ancestral lands on Mount Umunhum through a permanent conservation easement, and opening Mount Umunhum to the public.
2017 Honoree
Joan Baez
Joan is a musical force of nature, American folk singer, songwriter, musician and activist who has displayed a lifelong commitment to environmental and social justice activism. Joan has performed her music for over 55 years with over 30 albums in six languages. She began her career in 1960 with immediate success. Her first three albums, Joan Baez, Joan Baez, Vol. 2, and Joan Baez in Concert all achieved gold record status and stayed on the Billboard and other record album charts for two years. Songs of acclaim include 'The Night They Drove Old Dixie Down' and 'Diamonds and Rust.' Other noteworthy accolades include introducing the world to Bob Dylan in her early tours, marching on the front lines of the Civil Rights movement with Martin Luther King, Jr., striking for fair wages in the fields with Cesar Chavez, singing on the first Amnesty International tour, and bringing the Free Speech Movement into the spotlight at Berkeley. On Earth Day 1999, Joan and Bonnie Raitt honored environmental activist Julia Butterfly Hill with Raitt's Arthur M. Sohcot Award on her 180-ft high redwood treetop platform where Hill camped to protect ancient redwoods in the Headwaters Forest from logging. Lennie Roberts and Committee for Green Foothills worked alongside Joan and dozens of her neighbors in 2001 to defeat a massive development proposal on the 92-acre Lawler Ranch property in Woodside. Once again Joan joined Lennie and Committee for Green Foothills worked on a collaboration with The Horse Park at Woodside to restore eroding hillsides and adopt land restoration and wildlife-friendly management techniques. In 2007, Joan received the Grammy Lifetime Achievement Award. In the end of 2016, she joined Standing Rock Sioux Reservation in North Dakota, where at least 200 tribes gathered to oppose the construction of the Dakota Access Pipeline. Most recently, Joan was inducted into the Rock and Roll Hall of Fame on April 7, 2017.
2016 Honoree
Shelton Johnson
Shelton is so much more than a United States Park Ranger. He is also a novelist, musician, activist, playwright, and an impassioned advocate for equal access to our nation's majestic wilderness. Born in Detroit, Michigan, Shelton has worked for the National Park Service since 1987 and is currently a Yosemite National Park Ranger. While at Yosemite, he discovered a little-known history that would inspire his 2009 novel, Gloryland. Based on historical events, Gloryland tells the story of a Buffalo Soldier who becomes a steward of Yosemite's wilderness in 1903 — and helps re-write the prevailing story of the western wilderness to include the important role played by African-Americans. Today, Shelton is a passionate advocate for bringing more people of color out to national parks to connect with nature. When he's not interpreting hikes, or performing his one-man show about Yosemite's Buffalo Soldiers at the turn of the century, he's busy creating public awareness of our national parks — whether it's appearing in documentaries like Ken Burns' National Parks: America's Best Idea, or convincing Oprah Winfrey to camp overnight at Yosemite, filming it all for her studio audience. Prior to the National Park Service, Shelton served in the Peace Corps in Liberia, West Africa and received his B.A. in English literature at the University of Michigan.
2015 Co-Honoree
David Loeb
David Loeb cofounded Bay Nature magazine with Malcolm Margolin in 2001 serving initially as editor and then as publisher. He is also the executive director of the nonprofit Bay Nature Institute which publishes the magazine and runs the Bay Nature website. David moved to the Bay Area from the East Coast in 1973 following a vacation visit that included a memorable day at Point Reyes National Seashore. In the late 1990s after many years working for the Guatemala News and Information Bureau in Oakland David took time out to explore Bay Area parks and open spaces. Curious to learn more about what he was seeing he looked around for a publication that focused on local nature. Not finding one he contacted Malcolm in early 1997 with the idea for a magazine focused on nature in the Bay Area. Over the course of many discussions with Malcolm publishing professionals potential funders and local conservation and advocacy groups the magazine gradually took shape and was launched in January 2001. It is still going strong connecting people to the natural landscapes of the Bay Area and the organizations dedicated to protecting them.
2015 Co-Honoree
Malcolm Margolin
Malcolm Margolin cofounded Bay Nature magazine in 2001 with David Loeb. Malcolm is also an author publisher and the founder and executive director of Heyday Books an independent nonprofit publisher and cultural institution founded in 1974. One of Malcolm's books The Ohlone Way: Indian Life in the San Francisco-Monterey Bay Area was named by the San Francisco Chronicle as one of the hundred most important books of the twentieth century by a western writer. He has received dozens of prestigious honors including Lifetime Achievement Awards from the San Francisco Bay Area Book Reviewers Association and the California Studies Association a Community Leadership Award from the San Francisco Foundation and a Cultural Freedom Award from the Lannan Foundation. In 2012 he received the Chairman's Commendation from the National Endowment for the Humanities the second person in the United States to be so honored.
2014 Co-Honoree
Congresswoman Anna Eschoo
For over 25 years, Congresswoman Anna G. Eshoo has been an environmental champion and land preservationist, advocating for open spaces and conservation on behalf of her constituents. Thanks to Anna's efforts, the Golden Gate National Recreation Area expanded onto the Peninsula, and the Cotani-Coast Dairies National Monument was created. She is also consumer advocate, champion of technological innovation, and health care pioneer on behalf of her constituents.
2014 Co-Honoree
Congresswoman Jackie Speier
Congresswoman Speier is a fearless fighter for the environment, women's and LGBTQ rights and the disenfranchised. She's dedicated her life to eliminating corruption while working to strengthen national and economic security. She was named to Newsweek's list of 150 "Fearless Women" in the world and one of "Politico's 50" most influential people in American politics for bringing the Me Too reckoning to Congress. Her NRA grade is "F." She proudly represents southern San Francisco to East Palo Alto and the San Mateo Coast through San Gregorio.
2013 Honoree
John Muir Laws
John (Jack) Muir Laws is a wildlife biologist and artist who has combined his training, skill and passion for the natural world by teaching nature education and helping others develop as naturalists and stewards. Jack's classes include elements of conservation biology, natural history, techniques to improve observation and memory, scientific illustration, and field sketching – all with a focus on having fun and falling more deeply in love with the natural world.
Jack's honors and accomplishments include the 2009 Terwilliger Environmental Award for outstanding service in Environmental Education, the National Audubon Society's 2010 TogetherGreen Conservation Leadership Fellowship, and serving as the 2011 artist for International Migratory Bird Day. His books include The Laws Guide to Drawing Birds (2012), Sierra Birds: a Hiker's Guide (2004), The Laws Guide to the Sierra Nevada (2007), and The Laws Pocket Guide Set to the San Francisco Bay Area (2009). In addition to his classes, Jack writes the "Naturalist's Notebook" column for Bay Nature magazine, is a Research Associate with the California Academy of Sciences, and is the primary author and editor of the curriculum "Opening the World Through Nature Journaling."
2011 Honoree
Peter Douglas
Peter Douglas was the 2011 Nature's Inspiration honoree for his distinguished career in coastal protection. In 1972, Peter was the principal writer of Proposition 20 that established the California Coastal Commission. The commision is a state agency that he helped create with a mandate to keep the coast open to the public. He led the commission as executive director. He helped write the Coastal Act of 1976, which gave the commission permanent status as a quasi-judicial agency with jurisdiction that often surpasses that of city officials and the state authorities. The commission's mandate includes limiting coastal construction, ensuring public access to beaches and advocating for regulation of offshore drilling. During Mr. Douglas's tenure, the agency helped create thousands of acres of parklands and public trails. The agency also secured more than 1,300 easements for paths to the shore through private property, and its efforts led to the preservation of much of Highway 1 as a two-lane road weaving through farmland, cliffs and dunes.
2010 Honoree
Pete McCloskey
Congressman McCloskey has a tremendous history with Green Foothills that goes back to the Stanford Linear Accelerator Center power line battle as well as being the 2010 Nature's Inspiration honoree. Congressman Pete McCloskey served from 1967-1983 in the U.S. House of Representatives representing the San Francisco Peninsula and Silicon Valley. An ardent environmentalist, he was co-chair of the first Earth Day in 1970 with Senator Gaylord Nelson and co-authored the 1973 Endangered Species Act. After serving in Congress, McCloskey returned to private practice. He was appointed by President George H. W. Bush and elected its first chairman on the U.S. Commission on National and Community Service. McCloskey served from 1990-1992. Pete and Helen McCloskey reside in Yolo County where they run an organic farm.
2008 Honoree
Lennie Roberts
Lennie first became involved with Green Foothills in 1968 as a Board member before becoming the organization's first full-time San Mateo County Legislative Advocate in 1978. For 50 years, Lennie has championed the protection of the San Mateo coast and other key landscapes leading a number of critically successful and historic open space campaigns and ballot initiatives. She was also instrumental in helping to found the Midpeninsula Regional Open Space District in 1972, and its expansion into San Mateo County in 1976 and the coast in 2009. Lennie's legendary environmental accomplishments on behalf of Green Foothills has earned her numerous awards including Bay Nature Magazine's 2019 Citizen Hero Award, San Mateo County Historical Association Museum's 2019 History Maker award, Sierra Club Loma Prieta Chapter's 2016 Environmental Hero, and Cox Enterprise's Cox Conserves Heroes award in 2009.