The Committee for Green Foothills Advisory Board is a close circle of expert advisers to the organization. It is a select group of former board members, longtime donors, and community thought leaders. Our Advisory Board leverages the experience and network of people who love Committee for Green Foothills in order to raise our profile, increase our effectiveness, and expand our reach to different fields and communities.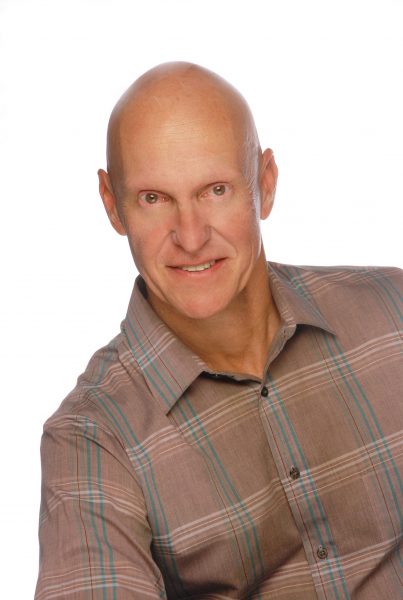 Norm Arslan
San Carlos
Norm Arslan is a native of San Mateo and has lived in the San Francisco bay area all his life..  He has been in private practice as a psychotherapist for over 37 years.  In addition, he provides executive coaching and training for two management consulting firms,  MYT out of New York and LDI based in San Francisco.
In his spare time, he is the lead singer and guitar player in a classic rock band, likes to travel abroad, and exercises regularly to stay in shape.  He has spent extensive time backpacking in the Sierras and Southwest, and has hiked many of the trails in the Bay Area.  These experiences have given him a sense of awe and rejuvenation with the beauty of nature.  He is passionate about protecting both Bay Area open spaces and the planet in general.
Lauren Bigelow
Menlo Park
A native Texan, Lauren came to the Bay Area in 2010 with a family that's passionate about engaging with and protecting the natural world. She has been an active member of the Silicon Valley progressive community for the past 8 years. After receiving a BS in Psychology and Social Action, Lauren began working with regional nonprofits on a variety of social justice issues. She brings more than a decade of marketing and community experience to her work at Palo Alto Housing, a local affordable housing nonprofit where she manages the City of Palo Alto Below-Market-Rate (BMR) rental and ownership programs, Mountain View Employee Homebuyer Loan Program and most recently, the City of Mountain View's BMR rental and purchase programs.  A recent graduate of CGF's Community Advocates Leadership Academy, Lauren is delighted to be part of the advisory board and lend any help she can in the endeavor to use land well.
Kit Gordon
Los Altos Hills
Kit was born and raised in Illinois and learned about the fragility of groundwater basins from her grandfather, an Agricultural Engineer. She moved to the Bay Area in 1983, excited to apply my Chemical Engineering education to the booming semiconductor industry. Motivated to contribute more to the industry, Kit earned a MS in Electrical Engineering and an MBA. As the first employee at QuickLogic, she had the opportunity to develop new technologies and was awarded several patents on amorphous silicon antifuse devices. Along the way, she met and married Tony Alvarez and turned her attention to their home in Los Altos Hills. The birth of their daughter, Isabel, inspired Kit to start an organic skincare company to protect her against the dangerous realities of drugstore products. The beauty of the hills and bounty of wildlife guided Kit to learn about native plants, water conservation, and stewardship of our watershed. She is honored to serve on the board of Grassroots Ecology and volunteers with a variety of organizations including Committee for Green Foothills to protect and restore our watersheds. Kit is especially interested in Lehigh Quarry activities and the restoration of Permanente Creek. When not exploring a creek or a native landscape, you'll find her practicing flamenco guitar.
Uriel Hernandez
East Palo Alto
Uriel
 Hernandez grew up exploring the bay area from his home in East Palo Alto. He holds a bachelor's degree from Middlebury College where he studied Architecture and History. Living in rural Vermont while studying how spaces and stories fit together, he developed a love for easily accessible green spaces for recreation and contemplation. He brought this love back to East Palo Alto through his work at Canopy where he organized community tree plantings and advocated for more green space from 2015-2018. 
Uriel
 has a special fondness for trees and is an ISA-certified arborist.
In 2017 
Uriel
 joined the City of East Palo Alto Planning Commission. In 2018 he was made Vice Chair.
His hobbies still include exploring the bay area in search of unique places, special parks, and public space treasures. His favorite places include the baylands around East Palo Alto. He dreams of the day when he can bike along the bay through a green corridor from East Palo Alto to San Francisco.
Melissa Hippard
San Jose
A Bay Area native, Melissa's childhood in Marin County was a pastoral joy. Feeling a deep connection to the natural world has been at the center of her life and has guided her career. Melissa has extensive community organizing experience, enjoys mentoring, and loves a challenge. Since 2003 she has been leading efforts throughout the Bay Area to protect parks and open spaces through ballot measure campaigns, policy advocacy, and community building. Locally, Melissa has served as the Chapter Director for the Loma Prieta Chapter of the Sierra Club and the Conservation Program Director for Greenbelt Alliance; currently she is the Strategic Partnership Manager for Santa Clara County Parks. She also is a board member of the Santa Clara County League of Conservation Voters. Melissa has enjoyed being a partner of Committee for Green Foothills on many campaigns and knows that we can save Coyote Valley (and much more)!
Bonnie Mace
San Jose
For the past 20 years, Bonnie has been a strong environmental and community advocate in San Jose. She has a Ph.D in Political Science from UC Berkeley, and extensive experience in political advocacy, strategy and communications. She was the Endorsement Chair for the recent No on Measure B/Yes on Measure C campaign in San Jose.
Previously, Bonnie served on the San Jose General Plan Task Force, Redistricting Commission, and Housing and Community Development Commission. Currently, she is a two-term elected board trustee in the Evergreen School District in San Jose, and also the Executive Director of the Santa Clara County School Boards Association.
In her spare time, Bonnie and her family enjoy the many recreational opportunities in Santa Clara County and San Mateo County, including parks, campgrounds, open space, trails and dog parks. She and her family live in the Evergreen foothills of San Jose and grow peaches, plums, cherries, apples, and a variety of citrus in their backyard.
Bonnie joined the CGF Advisory Board because she is passionate about protecting, preserving and promoting the natural resources, farmland, and open space in the Bay Area. She would like her children, and their future children to enjoy the green spaces in our region. She understands the value of grassroots advocacy and community empowerment to create a better quality of life for everyone in our region.
Margaret MacNiven
La Honda
Since 1977 Margaret has lived on 80 beautiful acres in San Mateo County where she raised her three sons in their alternative energy house – solar electricity and no TV!   Together with her husband, Margaret has owned and managed Buck's Restaurant in Woodside since 1991.  She was on the board of Committee for Green Foothills from 2005 to 2013, and has continued volunteering as chair of the Development Committee.
Johannes Oberhofer Lomeli
San Jose
Born in Austria, Johannes came to the Bay Area over 20 years ago.
He has a proven track record of solving difficult problems and leading complex businesses. Johannes has worked in a broad variety of environments from running the supply chain for an LED Lighting start-up to bringing products to life for some of our local electronic giants. He is currently a General Manager at Flex, a leading sketch-to-scale™ solutions company that designs and builds intelligent products for a connected world.
As a father of three children, Johannes is very passionate about conserving our beautiful surroundings so that future generations can enjoy them as much as he does.
In his spare time, he likes bicycling, running, and hiking with his family.
Smita Patel
San Jose
Smita was born in India and grew up in San José, California. In 2002, she and her cousins in the foothills of the Indian Himalaya launched the Mountain Children's Foundation, which works to empower young people in mountain regions to transform their own communities. She also volunteers as a mentor for foster youth and is involved with a number of other nonprofit organizations working here and abroad. She is humbled by the natural beauty around us and passionate about protecting our wilderness and its inhabitants — especially the South Bay's unique and beautiful Coyote Valley.
She is deeply grateful for the work Committee for Green Foothills has done to protect our open space and for its Community Leadership Academy (CALA), which opened up a treasure trove of new ideas, skills and experiences. She is excited to help Committee for Green Foothills with these and its other initiatives.
Dan Quinn
Portola Valley
Dan grew up in San Jose and has a PhD in Physics from Stanford. He has lived in Portola Valley since 1977, and has long enjoyed hiking and camping in the Bay Area and the Sierras with family and friends. As his career progressed from academic high-energy physics, through Decision Analysis, to financial engineering and risk management, he maintained his interest in the environment; retired, he now has more time to focus on the legacy we will leave future generations.
Dan has served on the boards of Hidden Villa and Acterra, as a guide with Hidden Villa's Environmental Education Program, and as a Jasper Ridge docent. He has supported Green Foothills for years. An avid photographer, he contributes his nature photographs to several conservation organizations. His photographs are at CaptureTheLight.Zenfolio.com.
Dan is awed by the legacy of Green Foothills and wants to help advance its mission in the future.
Robert Reese
San Jose
Robert grew up in Sunnyvale during those years when orchards and farmland formed a contiguous greenbelt to the adjacent Cities, Bay and Santa Cruz Mountains. His father was a Civil Engineer specializing in land development and worked on marking the Bay to Sea Trail up Stevens Creek with Semiperverins. During Robert's involvement with the De Anza College California History Center, he wrote chapter 1 of The Cupertino Chronicles on the history of the wineries on Montebello Ridge.
Robert graduated from UC Berkeley with a degree in the Political Economy of Natural Resources.  During his last quarter, he did a work study on Coyote Valley with Greenbelt Alliance. That was 40 years ago. He realized his dream of being involved in land use planning when he was appointed to the Sunnyvale Planning Commission and then elected to the Sunnyvale City Council. He also previously served on the Board of the Committee for Green Foothills.
As a real estate appraiser, his professional activities have included work in eminent domain, arbitration, flowage easements as well as being jointly retained by local government agencies and land owners to help the parties agree to a sale price for open space land through mediation and without the necessity of eminent domain.  He has had the opportunity to serve on the Santa Clara County and City and County of San Francisco Assessment Appeals Board, quasi-judicial bodies which adjudicate real and personal property assessment disputes between property owners and the Counties.
He currently serves as the Chair of the Land Use Committee of the San Jose City Council Evergreen District 8 Community Round Table, a non-profit community group. He found myself in the thick of the San Jose No on Measure/Yes on Measure C campaign which resulted in meeting the enormously wonderful and effective Megan. The campaign was an unexpected, intense and incredible experience which has resulted in me once again getting involved with Committee for Green Foothills.
Charlie Tomberg
Foster City
Charlie Tomberg grew up in the green, wooded suburbs of New England where he learned an appreciation for the natural world and spent many happy hours hiking the trails near his house. He has lived in the greater San Francisco Bay Area for almost thirty years and has experienced many of the parks and natural wonders the area has to offer. After a successful career in the computer industry, he transitioned to working in the philanthropic sector, earned a Masters degree in Philanthropic Studies and started the Tomberg Family Philanthropies, his family's charitable foundation.
Charlie brought his lifetime passion for the outdoors and the environment to this work by establishing support for environmental projects as one of the Philanthropies' top funding areas. He has also served on the Foster City Parks and Recreation Committee, completed an internship at a local land trust, and volunteered for several other nonprofits. Charlie loves to travel and to be exposed to different places and cultures. This has strengthened his passion for preserving the natural beauty of the Bay Area.
Terry Watt
Watt leads initiatives focused on climate-resilient solutions for the biggest challenges of our time: urban sprawl, natural and working lands conservation, and growth of healthy, thriving communities for all. She works with local and state leadership to bring transformative approaches to such pressing challenges as the October 2017 Wine Country Firestorms, where partnerships have formed to accelerate production of a range of housing choices, not just in the fire zones, but in infill areas where housing production has been lagging. Durable and significant results of her work include the permanent protection of over 243,000 acres (90 percent) of the Tejon Ranch through agreements between environmental organizations and the Tejon Ranch Company, combined urban growth boundaries and transfer of development credits to grow the City of Livermore up and conserve high value natural and wine producing lands beyond, and a sales tax measure generating hundreds of millions for conservation in Orange County. She was instrumental in forming the Council of Infill Builders and is an active Board member on two major California Conservancies, Santa Lucia and Tejon Ranch. Professional memberships include Lambda Alpha International, the American Planning Association and the American Institute of Certified Planners. In her spare time, Terry's passions extend to hiking, swimming, sailing and gardening.Being a part of Committee for Green Foothills' mission advances her personal mission to conserve California's open spaces, farmlands and natural resources while building up better neighborhoods and communities for all.
Bill Whitmer
Palo Alto
Bill and his young family moved to the Bay Area from Michigan on his daughters first birthday in 1972 as he pursued his career in high tech manufacturing management. They moved to Palo Alto in 1978 following the birth of their second child.
Walking and enjoying open spaces has been an important part of family life for the Whitmers. This was especially important while their children were young as they tried to pass appreciation for the beauty of the natural world and understanding our place in it on to the next generation. It's a joy for them to see these values being passed to their grandchildren.
Following retirement in 1997, Bill took the opportunity to volunteer for a variety of non-profits with emphasis on environmental and service organizations. He was a board member and Treasurer for several years at Committee for Green Foothills and Committee for Green Foothills Action. He is currently a trustee at Hidden Villa. Jan and Bill enjoy traveling to the worlds natural places where they enjoy walking, scuba and learning about other cultures. Other interests include theater, modern art and jazz music.
As a member of the advisory board, Bill hopes to share his experience in financial management and strategic planning with Committee for Green Foothills. He believes that preserving and defending the open areas of the Bay Area is very important in these days of increased pressure on environmental protection. "We live in a very special place. Preserving it for the appreciation and education of future generations is a very important part of our duty as citizens".
Jim Wickett
Woodside (Unincorporated)
Jim is a 5th generation resident of the San Francisco Peninsula. He has been actively involved in protecting and enhancing the environment in San Mateo County for most of his life, starting at age 19 when he incorporated the first outdoor education program in the County and worked closely with Ollie Mayer to develop a broad ranging curriculum for adolescents from the County's public schools, hospitals, and its juvenile hall. In the 1970s he worked with Lennie Roberts to develop the first heritage tree ordinance in the County, while also revising the County's timber harvest ordinance to better protect the County's forests. While attending law school, Jim worked as a staff assistant to Congressman Pete McCloskey, with whom he focused on coastal issues.  More recently, he has served on the Board of Audubon California and as an alternate member on the California Coastal Commission.
Professionally, Jim has worked over the past decades in Silicon Valley based start-up and large-cap media technology companies, leading their business development and/or corporate development teams. Jim has been a long term supporter of Committee for Green Foothills and is excited to be an advisory board member.