The Committee for Green Foothills Advisory Board is a close circle of expert advisers to the organization. It is a select group of former board members, longtime donors, and community thought leaders. Our Advisory Board leverages the experience and network of people who love Committee for Green Foothills in order to raise our profile, increase our effectiveness, and expand our reach to different fields and communities.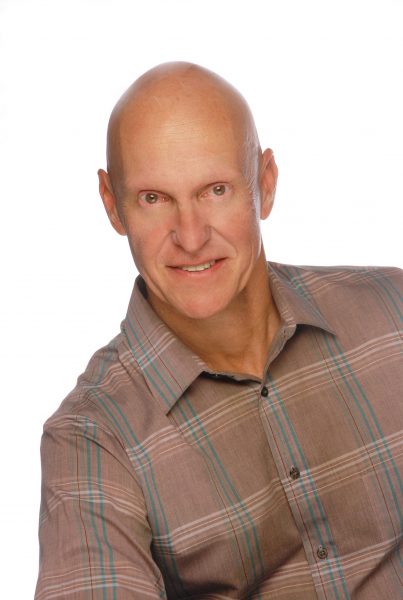 Norm Arslan
San Carlos
Norm Arslan is a native of San Mateo and has lived in the San Francisco bay area all his life..  He has been in private practice as a psychotherapist for over 37 years.  In addition, he provides executive coaching and training for two management consulting firms,  MYT out of New York and LDI based in San Francisco.
In his spare time, he is the lead singer and guitar player in a classic rock band, likes to travel abroad, and exercises regularly to stay in shape.  He has spent extensive time backpacking in the Sierras and Southwest, and has hiked many of the trails in the Bay Area.  These experiences have given him a sense of awe and rejuvenation with the beauty of nature.  He is passionate about protecting both Bay Area open spaces and the planet in general.
Lauren Bigelow
Menlo Park
Ed Cruz
Uriel Hernandez
East Palo Alto
Melissa Hippard
San Jose
A Bay Area native, Melissa's childhood in Marin County was a pastoral joy. Feeling a deep connection to the natural world has been at the center of her life and has guided her career. Melissa has extensive community organizing experience, enjoys mentoring, and loves a challenge. Since 2003 she has been leading efforts throughout the Bay Area to protect parks and open spaces through ballot measure campaigns, policy advocacy, and community building. Locally, Melissa has served as the Chapter Director for the Loma Prieta Chapter of the Sierra Club and the Conservation Program Director for Greenbelt Alliance; currently she is the Strategic Partnership Manager for Santa Clara County Parks. She also is a board member of the Santa Clara County League of Conservation Voters. Melissa has enjoyed being a partner of Committee for Green Foothills on many campaigns and knows that we can save Coyote Valley (and much more)!
Bonnie Mace
San Jose
Margaret MacNiven
La Honda
Since 1977 Margaret has lived on 80 beautiful acres in San Mateo County where she raised her three sons in their alternative energy house – solar electricity and no TV!   Together with her husband, Margaret has owned and managed Buck's Restaurant in Woodside since 1991.  She was on the board of Committee for Green Foothills from 2005 to 2013, and has continued volunteering as chair of the Development Committee.
Johannes Oberhofer Lomeli
San Jose
Born in Austria, Johannes came to the Bay Area over 20 years ago.
He has a proven track record of solving difficult problems and leading complex businesses. Johannes has worked in a broad variety of environments from running the supply chain for an LED Lighting start-up to bringing products to life for some of our local electronic giants. He is currently a General Manager at Flex, a leading sketch-to-scale™ solutions company that designs and builds intelligent products for a connected world.
As a father of three children, Johannes is very passionate about conserving our beautiful surroundings so that future generations can enjoy them as much as he does.
In his spare time, he likes bicycling, running, and hiking with his family.
Smita Patel
San Jose
Smita was born in India and grew up in San José, California. In 2002, she and her cousins in the foothills of the Indian Himalaya launched the Mountain Children's Foundation, which works to empower young people in mountain regions to transform their own communities. She also volunteers as a mentor for foster youth and is involved with a number of other nonprofit organizations working here and abroad. She is humbled by the natural beauty around us and passionate about protecting our wilderness and its inhabitants — especially the South Bay's unique and beautiful Coyote Valley.
She is deeply grateful for the work Committee for Green Foothills has done to protect our open space and for its Community Leadership Academy (CALA), which opened up a treasure trove of new ideas, skills and experiences. She is excited to help Committee for Green Foothills with these and its other initiatives.
Robert Reese
San Jose
Jeff Segall
Mountain View
From an early age, exploring the natural world was an important part of Jeff's life. A California resident for over 35 years, he learned some time ago that by being engaged at the local and regional level, meaningful change was indeed possible. This made him a natural fit for Committee for Green Foothills. He served on the Board from 2002-2008 and again from 2009-2017, including two stints as Board President. He holds a doctorate in physical chemistry and has worked in the field of laser technology for several decades. He is an avid cyclist and enjoys hiking with his family.
Bill Shoe
Charlie Tomberg
Foster City
Charlie Tomberg grew up in the green, wooded suburbs of New England where he learned an appreciation for the natural world and spent many happy hours hiking the trails near his house. He has lived in the greater San Francisco Bay Area for almost thirty years and has experienced many of the parks and natural wonders the area has to offer. After a successful career in the computer industry, he transitioned to working in the philanthropic sector, earned a Masters degree in Philanthropic Studies and started the Tomberg Family Philanthropies, his family's charitable foundation.
Charlie brought his lifetime passion for the outdoors and the environment to this work by establishing support for environmental projects as one of the Philanthropies' top funding areas. He has also served on the Foster City Parks and Recreation Committee, completed an internship at a local land trust, and volunteered for several other nonprofits. Charlie loves to travel and to be exposed to different places and cultures. This has strengthened his passion for preserving the natural beauty of the Bay Area.
Bill Whitmer
Jim Wickett
Woodside (Unincorporated)
Jim is a 5th generation resident of the San Francisco Peninsula. He has been actively involved in protecting and enhancing the environment in San Mateo County for most of his life, starting at age 19 when he incorporated the first outdoor education program in the County and worked closely with Ollie Mayer to develop a broad ranging curriculum for adolescents from the County's public schools, hospitals, and its juvenile hall. In the 1970s he worked with Lennie Roberts to develop the first heritage tree ordinance in the County, while also revising the County's timber harvest ordinance to better protect the County's forests. While attending law school, Jim worked as a staff assistant to Congressman Pete McCloskey, with whom he focused on coastal issues.  More recently, he has served on the Board of Audubon California and as an alternate member on the California Coastal Commission.
Professionally, Jim has worked over the past decades in Silicon Valley based start-up and large-cap media technology companies, leading their business development and/or corporate development teams. Jim has been a long term supporter of Committee for Green Foothills and is excited to be an advisory board member.