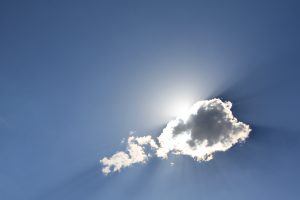 Thank you to those of you who turned out for last Tuesday's town hall meeting on Climate Smart San Jose. We now need you to help us get the Climate Smart San Jose plan across the finish line. On Tuesday, February 27, at 1:30 p.m., the City Council will be voting to approve the plan. Let them know that protecting our open spaces is climate smart.
This Tuesday, February 27, the City Council will vote to accept the Climate Smart San Jose Plan and direct city staff to begin working on further study to understand how open spaces, like Coyote Valley, contribute to climate protection. San Jose residents interested in having San Jose protect natural and working lands – such as farm land, range land, and recreational open spaces – should email their Councilmembers and let them know that this is important information for San Jose to understand and necessary for making climate smart decisions to protect San Jose open space.
With the intent of making San Jose a climate leader, Climate Smart San Jose is a plan to put the City on a path for meeting greenhouse gas reduction targets set forth in the Paris Climate Agreement. It aims not only to reduce the city's carbon footprint but also to improve quality of life for those who live and work in San Jose.
To that end, Committee for Green Foothills has been advocating for a plan that includes studying how San Jose's natural and working lands contribute to local climate protection. No scientific analysis has yet been conducted to estimate the significance of this land for both absorbing carbon from the atmosphere, as well as its importance for avoiding future carbon emissions as permanently protected open space. As a community we need to tell the City Council that this is important information to know before they make decisions allowing development in our precious open spaces. Like Coyote Valley.
The City of San Jose needs to hear from you on February 27!