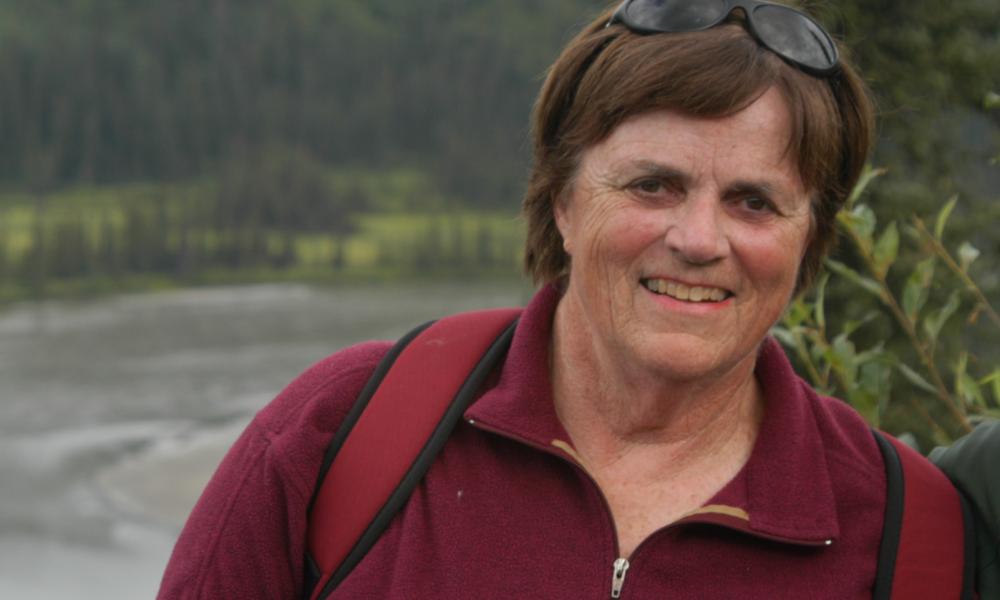 By Margaret MacNiven, Green Foothills Advisory Board Member
On Tuesday, September 17, the San Mateo County Historical Association will honor Committee for Green Foothills Legislative Advocate Lennie Roberts. Lennie will be the recipient of the Museum's 2019 History Maker award for her more than 50 years of work as the most skilled defender of the natural environment on the San Francisco Peninsula. Former California State Assemblyman Gene Mullin will serve as Master of Ceremonies.
The Historical Association works to preserve the Peninsula's past, and inspires wonder and discovery of the cultural and natural history of San Mateo County. Lennie's work for the natural environment in the county is certainly one that has inspired and is worthy of the history books.
Lennie's list of environmental accomplishments is long and impressive. In 1968, she became a member of Committee for Green Foothills' Board of Directors. During that time, she helped found the Midpeninsula Regional Open Space District in 1972 and led its expansion to San Mateo County in 1976.  Then in 1978, she donned the hat as the organization's San Mateo County Legislative Advocate; a role she has held for more than 40 years.
Her many achievements as Legislative Advocate include being an author and co-sponsor of Measure A – the Coastside Protection Initiative, successfully passed in 1986, that protects the rural farmlands and open space on the San Mateo County coast. Lennie also authored and co-sponsored Measure T – the Devil's Slide Tunnel Initiative in 1996, that mandated Caltrans to construct a tunnel at Devil's Slide instead of a freeway bypass. She was instrumental in the successful passage of Measure T, and in March 2013, construction of the new tunnel was completed. The following spring, the old highway along the cliffs of Devil's Slide was opened as a multi-use non-motorized trail. And in 2009, Lennie returned to an old favorite, helping to expand Midpeninsula Regional Open Space District, this time to the coast.
These examples offer only a flavor of the depth of Lennie's achievements over the past 50 years, and her skills in making friends as she does this. The integrity, knowledge, and perseverance Lennie has brought, and continues to bring, to her work helped to make Committee for Green Foothills one of the most effective environmental organizations in the San Francisco Bay Area.
While this is not the first time Lennie has been recognized for her impressive body of work – receiving the Sierra Club Loma Prieta Chapter's "Environmental Hero" in 2016 and Bay Nature Magazine's "Citizens Hero" earlier in 2019 – she remains modest in the face of it all.
"I have been incredibly lucky to learn the ropes from early environmental visionaries who turned back preposterous proposals back in the 1950's and 60's. Todays environmental safeguards would not have been possible without thousands of creative, dedicated, and doggedly persistent people who came together time and again to ensure we have clean air and water as well as protections for endangered species and habitats."
No doubt some of those people will be celebrating with Lennie at the History Makers event. The evening will feature a special film created by the Historical Association as a salute to Lennie. For more information about the event, visit the Historical Association's website.