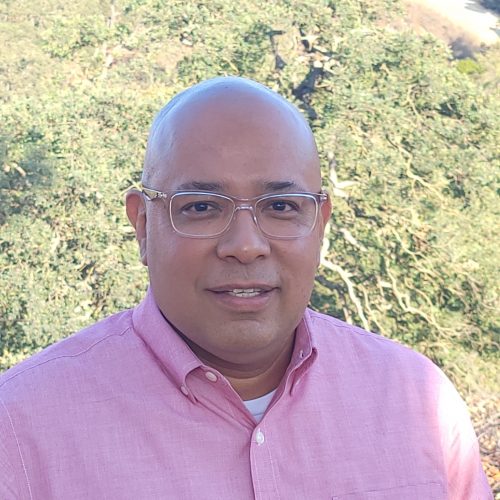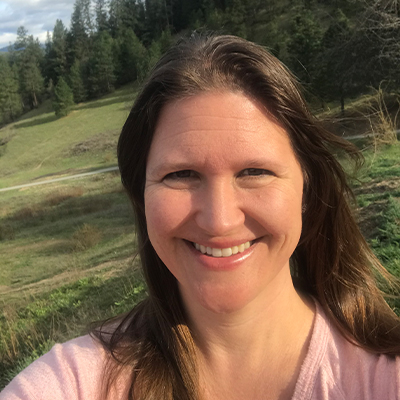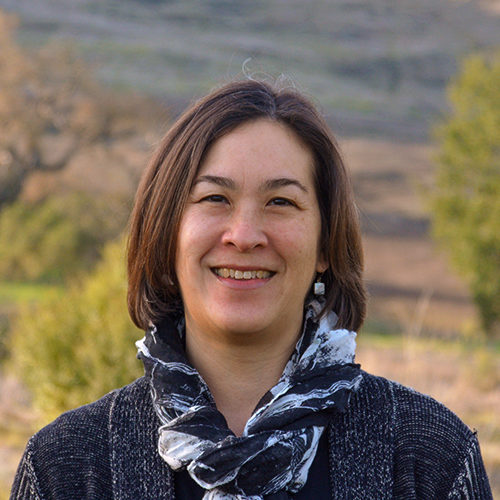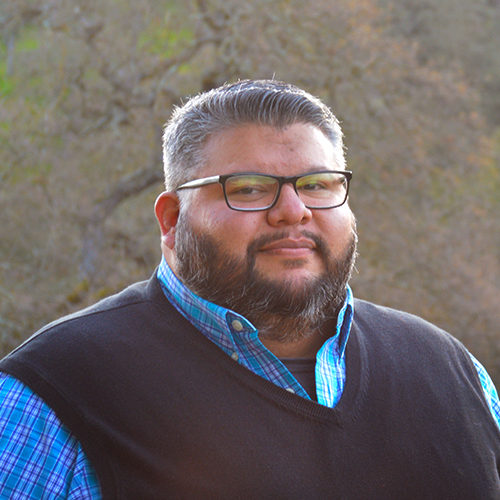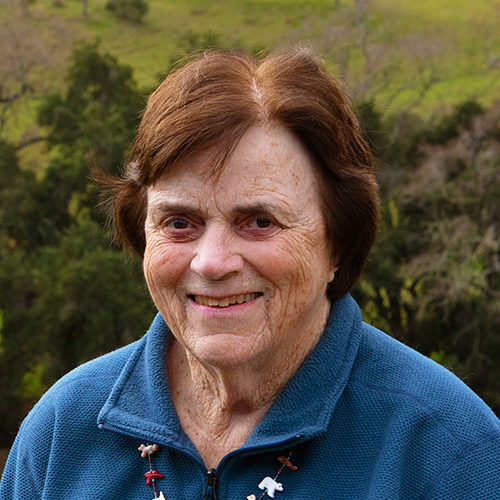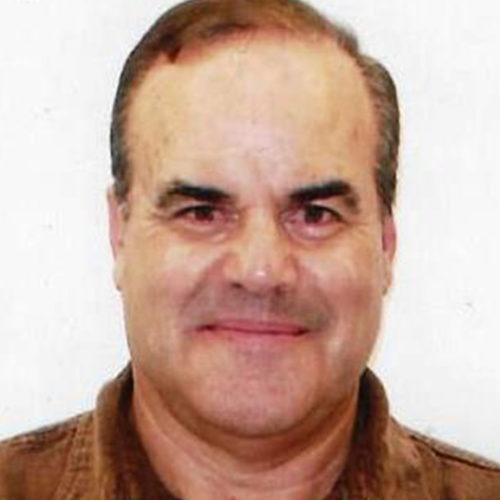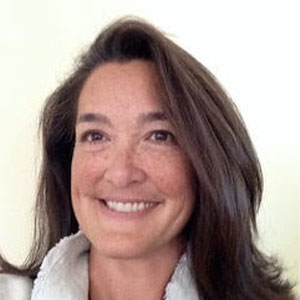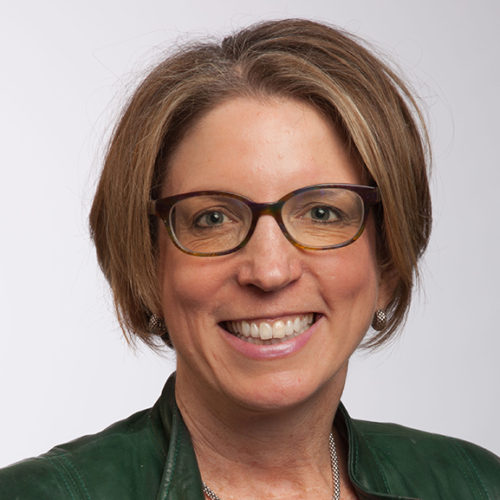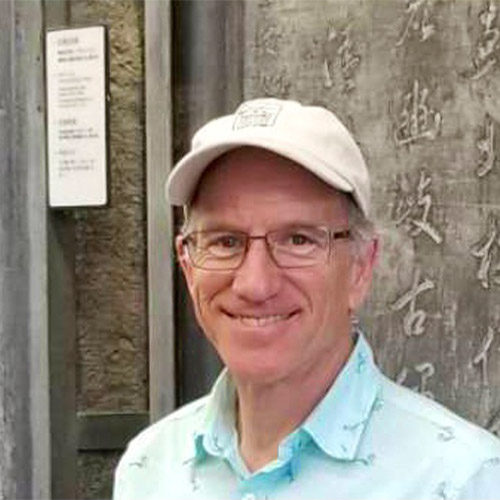 Redwood City
Ian Bain
Ian served as a member of Redwood City's city council from 2003-2020, including terms as Mayor and Vice Mayor. During that time, he was known as a leading voice for government transparency, a strong supporter of local businesses and a champion for the average citizen. He is a life-long Bay Area resident who grew up on the Peninsula, attended local public schools and graduated from UC Berkeley with a degree in Political Science. In addition to serving on the City Council, Ian runs corporate communications for a global technology company.
San Carlos
Matthew Burrows
Matt, a native of Los Altos, is an old Greenfeet hand, having served on our Board from 2006 to 2014, including multiple years as President. His knowledge of our organization and long-time commitment for our mission are welcome additions. When not spouting unfounded opinions at our board meetings and events, Matt works in the automotive industry and also administrates the Frank Burrows Memorial Scholarship in east San Jose. He lives in San Carlos and enjoys hiking and traveling while he's not working or volunteering with us.
Palo Alto
Jennifer Chang Hetterly
Jennifer is a third-generation Bay Area native who credits years of early education at Hidden Villa Ranch, local culture, and ready access to area natural resources for instilling and inspiring her public service and conservation values. She has worked in civil rights and environmental law, as a policymaker for the Administration for Children and Families at the U.S. Department of Health and Human Services, and as a public policy consultant in strategic planning and communications. In addition, she has served on multiple city advisory committees in Palo Alto, including two terms on the Parks and Recreation Commission where she spearheaded investment in comprehensive open space conservation plans, long-range planning, and city-wide policies for ecosystem and habitat preservation and expansion of parkland. Jennifer holds a J.D. from Georgetown Law Center and a BA from Brown University.
When not "wonking out" on news, politics and local government, Jennifer is typically outdoors, enjoying family and friends, or corralling her pets and a parade of foster animals.
Los Altos Hills
Sarvenaz (Nazy) Fahimi
Nazy is an attorney with Cotchett, Pitre & McCarthy. She practices in various areas of litigation, including the False Claims Act area. Prior to CPM, she worked at an immigrant rights' nonprofit where she provided legal services and KYR education and presentations to community members, and also acted as counsel in house to the 501(c)(3) non profit. Prior to that she worked at other Bay Area law firms specializing in litigation, and began her career in her hometown of Minneapolis at a larger Minnesota based firm.
Secretary, Menlo Park
Nancy Federspiel
Nancy grew up in Ohio and her interest in nature and the outdoors started at a very young age, enjoying hiking, camping, canoeing and river rafting, backpacking, and other great adventures over the years. Her training is in biochemistry/molecular biology with a PhD from the University of Minnesota, and she moved to the Bay Area in 1980 as a postdoctoral fellow at Stanford University. She has a diverse background working in academia and biotech as a faculty member/teacher and a bench scientist/project manager; for ~15 years before retiring in 2018, she worked at Stanford in research administration in the School of Medicine. She hopes to leverage her love of the natural environment to have an impact on addressing critical issues facing our communities in the Bay Area and enhancing Green Foothills' role as a champion for the environment.
Half Moon Bay
Brian Glazebrook
Brian began his career as an environmental consultant in Washington, DC, working with private companies and government agencies on health & safety, climate change and green design projects. After a decade working on various projects all over the world, he decided to take an in-house role to have a greater stake in the work he was doing. He joined Cisco Systems and moved to the Bay Area to create their first program for managing the environmental and social responsibility of the company's suppliers. Five years later, he moved on to NetApp in order to create their corporate sustainability program, and during his time there the company won awards for its employee EV charging program and its carbon reduction activities. Most recently, he joined the cloud software company Nutanix to create an innovative program that combines environmental compliance, social responsibility, business continuity and cybersecurity activities for the company's hardware manufacturing organization.
Throughout his career, Brian has also worked with outside groups on a variety of sustainability and environmental issues. While at Cisco, he was on the Board of Directors for the Responsible Business Association (formerly EICC), an IT industry group focused on improving supply chain social responsibility. Brian has also led working groups for the Global Reporting Initiative (GRI), the Sustainability Accounting Standards Board (SASB), EcoDistricts and the GHG Protocol to set standards on how to measure sustainability performance. He has also worked at a more local level as a member of the City of Sunnyvale's Sustainability Commission and as part of the city of Hillsboro, OR's Sustainability Task Force.
Brian has a Master's in Environmental Science and a Master's in Public Affairs from Indiana University and lives in Half Moon Bay with his wife, 2 daughters and a very energetic German Shorthaired Pointer.
Redwood City
Margaret Laffan
Margaret Laffan is originally from Ireland where she considers herself to be very fortunate to have grown up in an agricultural environment which honed her lifelong passion and respect for the land and our use of it. Margaret works in the high tech industry focused on Artificial Intelligence and is at the forefront on the technological transformations that are impacting our everyday lives. Margaret has a passion for community development having completed her masters in Political Science and is an advocate for equality of opportunity, equality of access and output. Margaret's priorities are her family, and cultivating meaningful relationships with intention and thoughtfulness. Her goal as a member of the Green Foothills board, is to be a strong advocate for positive change, preserving and protecting what matters for current and future generations.
Vice President, Mountain View
Hyma Menath
Hyma Menath is a DEI (Diversity Equity Inclusion) systems change leader and advisor working in both the Global Tech sector and City Governments. As the founder of Talking Cranes, a DEI consultancy, she helped to diversify the talent pool of global companies such as SAP, Walmart and Visa. As a FUSE fellow and Equity & Inclusion advisor to the City of San Jose, she is focused on identifying and addressing historic and current structural inequities in city government. She is engaged in system change work in creating a framework to achieve citywide racial equity. In addition, she has two decades of experience guiding leaders to develop innovative solutions that push the boundaries of digital learning by leading change management and digital transformation of educational content with publishers such as Macmillan, Pearson, John Wiley, McGraw-Hill and others in UK, Europe and US.
Treasurer, Los Altos
Lisa Munro
Lisa, a Bay Area native, grew up in Cupertino and currently lives in Los Altos. Living in such a beautiful area, Lisa has always enjoyed spending time outdoors. Joining her son on his trek to earn his Boy Scout hiking merit badge several years ago sparked further interest in exploring all the wonderful local parks and trails. Lisa has spent her nearly 30-year career at KPMG and is currently an audit partner specializing in technology companies in KPMG's national office. She earned her B.S. in Mathematics/Applied Science at UCLA and is a CPA and member of the American Institute of Certified Public Accountants (AICPA). She has served as a non-Board member of KPMG's Nominating Committee, as a Parent Committee member for her son's Boy Scout troop, as auditor of Los Altos High School Music Boosters, and was recognized as one of the 2011 Silicon Valley Women of Influence by the Silicon Valley/San Jose Business Journal. She is a recent empty nester (except for her two cats) with her son off to college at the University of British Columbia in Vancouver, Canada, and likes to spend her free time with her husband cooking, traveling, hiking (and birding), skiing, and playing tennis.
Los Altos
Ricardo Samaniego
Ricardo is a California native who enjoys weekend walks on Deer Hollow trails from his home in Los Altos with his wife and 3 daughters. During the week he works as a senior tax executive for Samsung and is proud to say that he is culturally acclimated for global business effectiveness in Europe, Asia and Latin America. Ricardo has 25 years experience in corporate tax with eBay, Sun Microsystems, Inc. and Levi Strauss & Co. Ricardo has a degree from the University of Southern California where he is member of the USC Leventhal School of Accounting Advisory Board. He is VP of the Silicon Valley Chapter Tax Executive Institute (TEI), and member of the American Institute of Certified Public Accountants (AICPA).
President, Mountain View
Jeff Segall
Jeff has been involved with Committee for Green Foothills since 2002. His professional work has been in the field of lasers and laser applications, most recently in optimizing high-powered fiber lasers for materials processing. In his free time, Jeff enjoys cycling and hiking, especially the areas in Santa Clara and San Mateo counties that Green Foothills works to protect.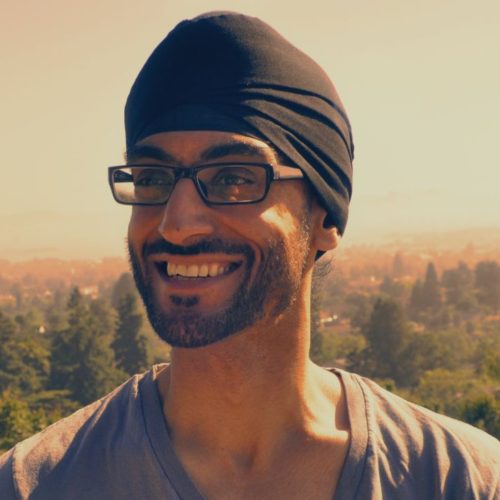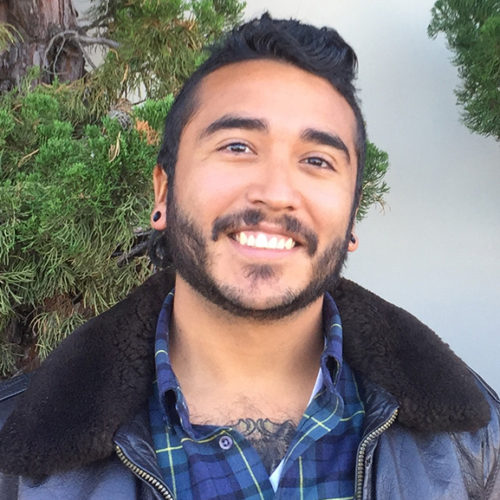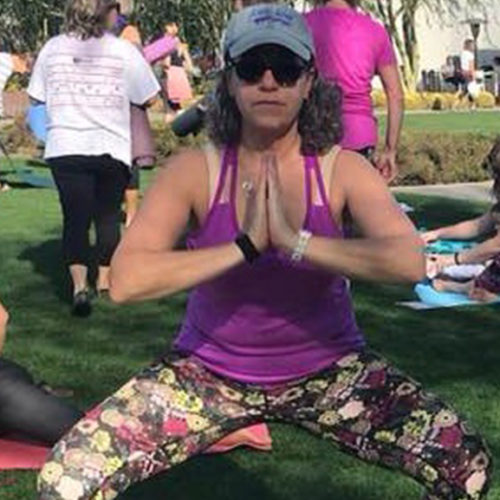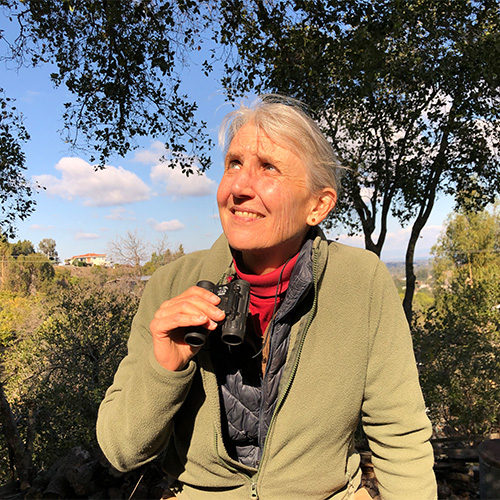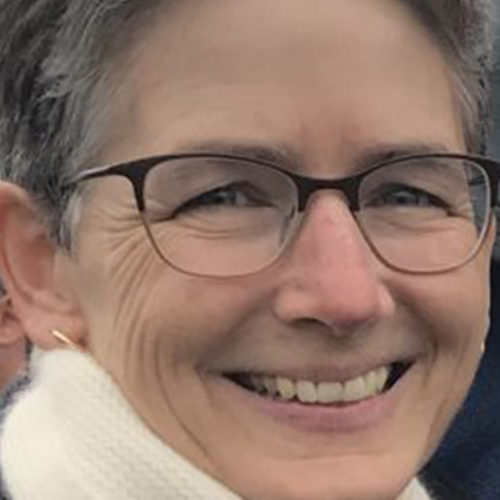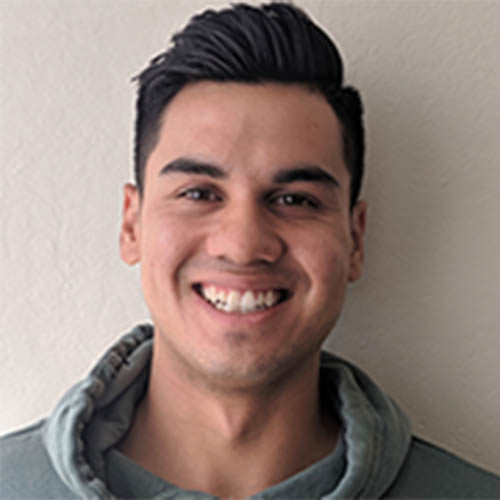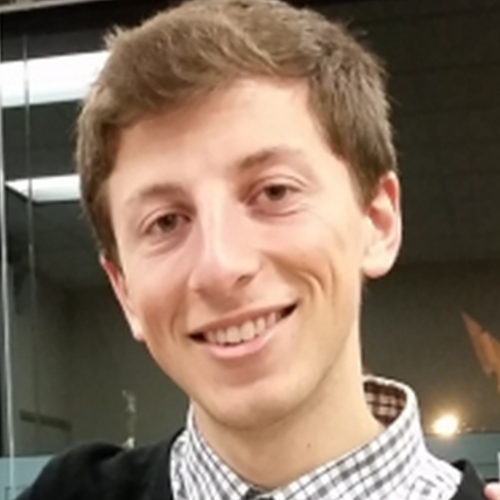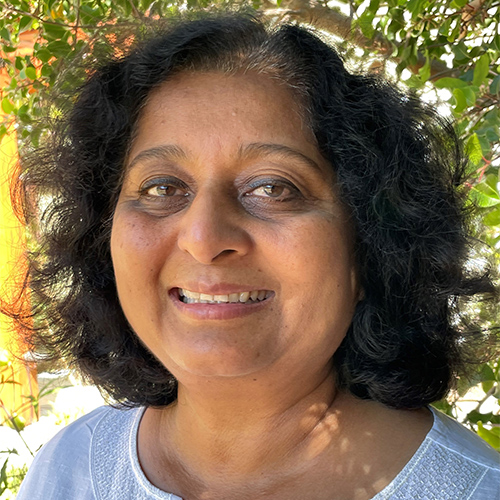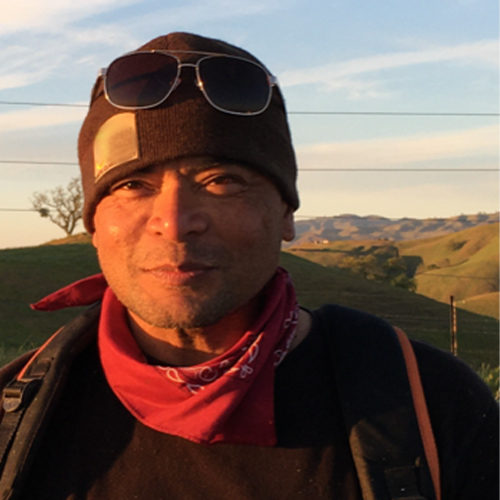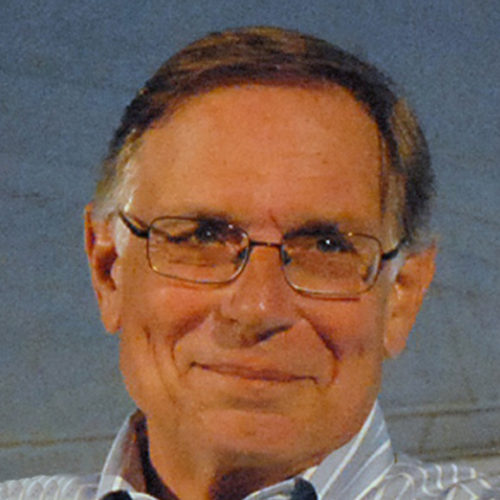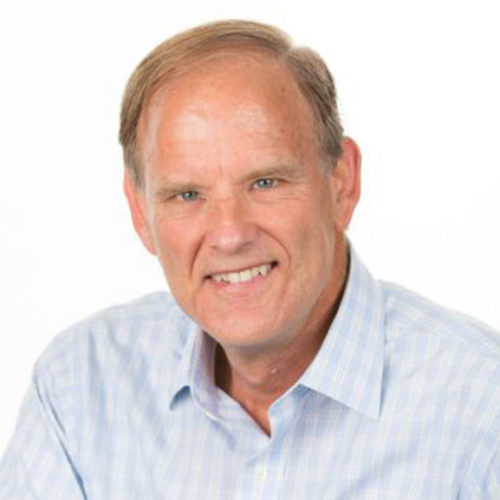 Burlingame
Isabela Acenas
Growing up on the peninsula, Isabela's values in environmental stewardship are rooted in enjoying the open spaces that Green Foothills has been protecting since the 1960s. During college she developed her love for scientific research and its role in understanding and addressing global development issues. Since 2019, Isabela has been a research fellow at two oceanography labs in the Middle East and Africa for whom she designs and builds hardware technologies that help scientists better understand the ocean and coastal ecosystems. She previously served as a delegate to the UN Abu Dhabi Climate Meeting and the U.S. Mission to ASEAN, and currently works in climate tech-focused impact investing. Isabela graduated from NYU in 2021.
In her spare time, Isabela is an avid weightlifter and is heavily involved in the Bay Area's surfing community through which she meets fellow ocean conservationists and engages them in local research and advocacy efforts.
San Jose
Manjeet Bhamra
Manjeet is new to advocacy but has long understood how important it is to bring environmental justice to the forefront. In an effort to better combat climate change, he stumbled on Green Foothills back in 2015. He carefully began reading about initiatives to help shape the landscape he calls home. In his small way he got members of his often non-voting immigrant community to participate in bringing about positive change and was particularly proud to showcase Green Foothills' posts on Measure B/Measure C in the June 2018 election.  As a physician, he also advocates for his patients with the American College of Rheumatology.
He enjoys trying different coffees, craft beer, exploring local wineries, HIIT workouts, and hiking in the Diablo Range and Santa Cruz Mountains.
Menlo Park
Lauren Bigelow
Bay Area transplant originally from Texas, Lauren Bigelow has been an active member of the Silicon Valley progressive community for the past 7 years. After receiving a BS in Psychology and Social Action, Lauren began working with regional non-profits on a variety of social justice issues. She brings more than a decade of marketing and community experience to her work at Palo Alto Housing, a local affordable housing nonprofit where she manages the City of Palo Alto Below-Market-Rate (BMR) rental and ownership programs, Mountain View Employee Homebuyer Loan Program and most recently, the City of Mountain View's BMR rental and purchase programs.
In her spare time, Lauren enjoys wine, travel, good conversation and cuddling with her puppy while reading or watching movies. She believes that the housing crisis is something that must be addressed regionally and will need significant changes in local political will to move forward with large-scale solutions. She hopes to learn how very different demographics can work together to solve an issue that affects us all.
"It is hard to argue that housing is not a fundamental human need. Decent, affordable housing should be a basic right for everybody in this country. The reason is simple: without stable shelter, everything else falls apart."- Matthew Desmond
San Jose
Craige Edgerton
Craige Edgerton joined the Board of Green Foothills in 2019. He is a longtime resident of south San Jose and spends much time hiking around Coyote Valley. He has worked as Executive Director of the Land Trust of Santa Clara Valley for 12 years, served on the Board of the Santa Clara County Open Space Authority (OSA) for 6 years, volunteered for the Wildlife Education and Rehabilitation Center in Morgan Hill for 5 years, is a 20 year docent for the OSA, is active in Santa Clara Valley Audubon Society's Wetlands Discovery Program, a program to teach third through fifth graders about wetlands in the Bay Area, and is an active member of the West San Jose Kiwanis for 35 years. Craige has backpacked for 41 consecutive years, mostly in the Sierra Nevada but also Alaska, Nepal, Peru and completed the John Muir Trail in 2012. Craige is currently retired but is working almost full time in various volunteer projects.
Craige hopes to add whatever experience he has to continuing the mission of CGF and ensuring that it continues to be Local, Vocal and Effective!
Los Altos Hills
Kit Gordon
Kit was born and raised in Illinois and learned about the fragility of groundwater basins from her grandfather, an Agricultural Engineer. She moved to the Bay Area in 1983, excited to apply my Chemical Engineering education to the booming semiconductor industry. Motivated to contribute more to the industry, Kit earned a MS in Electrical Engineering and an MBA. As the first employee at QuickLogic, she had the opportunity to develop new technologies and was awarded several patents on amorphous silicon antifuse devices. Along the way, she met and married Tony Alvarez and turned her attention to their home in Los Altos Hills. The birth of their daughter, Isabel, inspired Kit to start an organic skincare company to protect her against the dangerous realities of drugstore products. The beauty of the hills and bounty of wildlife guided Kit to learn about native plants, water conservation, and stewardship of our watershed. She is honored to serve on the board of Grassroots Ecology and volunteers with a variety of organizations including Committee for Green Foothills to protect and restore our watersheds. Kit is especially interested in Lehigh Quarry activities and the restoration of Permanente Creek. When not exploring a creek or a native landscape, you'll find her practicing flamenco guitar.
Portola Valley
Jerry Hearn
Jerry had the good fortune to grow up locally in the Valley of Hearts Delight where his many outdoor experiences lead to his passion for preserving the environment. After graduation from college he began his teaching career as a middle school teacher at Peninsula School in Menlo Park, retiring in 2012.
Jerry has been an environmental leader for decades. On the national level, he served on the Sierra Club Environmental Education Committee and the Youth in Wilderness Program as well as chairing the national Youth Task Force. He was a founding member of both the San Francisquito Watershed Council and the San Mateo County Fish & Wildlife Advisory Committee, as well as the founding board chair of both Acterra and the Peninsula Conservation Center Management Council. He currently serves as the board president of Grassroots Ecology.
Jerry has been a long-time supporter of Green Foothills and is a member of the Mary Davey Legacy Society.
East Palo ALto
Uriel Hernandez
Uriel Hernandez is an East Palo Alto native who attended college in rural Vermont where he studied how spaces and stories fit together. Through his travels, he developed a love for easily accessible green spaces for recreation and contemplation. He brought this love back to East Palo Alto where he organized community tree plantings and advocated for more green space for 3 years, crossing paths with Green Foothills and attending the Community Advocates and Leadership Academy.
Uriel's hobbies still include exploring the bay area in search of unique places, special parks, and public space treasures. His favorite places include the baylands around East Palo Alto. He dreams of the day when he can bike along the bay through a green corridor from East Palo Alto to San Francisco, or walk through an East Palo Alto covered by a healthy and lush canopy of trees.
Uriel holds a bachelor's degree from Middlebury College where he studied Architecture and History and is studying to receive a Master of Natural Resources degree. He's also Chair of the City of East Palo Alto's Planning Commission. Uriel currently works as an Urban Forester at Hortscience.
San Francisco
Lee Houskeeper
Since 1985 Press Agent Lee Houskeeper's News Services/San Francisco Stories has been recognized as one of the most effective public relations companies in Northern California. His clients include Cotchett, Pitre, & McCarthy and civil rights attorney John Burris. Lee Houskeeper specializes in producing well-attended Press Conferences for his clients. In the past year alone Lee Houskeeper's News Services has drawn every major local & national television, radio & newspaper to over 30 successful Press Conferences including Cotchett, Pitre & McCarthy's environmental case of the of city of Oroville lawsuit against the state of California for the failure of the Oroville Dam, the Paradise, and Wine Country Wildfires and also spearheaded the media effort for the Surfrider Foundation v. Martins Beach case, that after a successful five-year battle, finally opened Martins Beach to the public.
San Jose
Melissa Hippard
A Bay Area native, Melissa's childhood in Marin County was a pastoral joy. Feeling a deep connection to the natural world has been at the center of her life and has guided her career. Melissa has extensive community organizing experience, enjoys mentoring, and loves a challenge. Since 2003 she has been leading efforts throughout the Bay Area to protect parks and open spaces through ballot measure campaigns, policy advocacy, and community building. Locally, Melissa has served as the Chapter Director for the Loma Prieta Chapter of the Sierra Club and the Conservation Program Director for Greenbelt Alliance; currently she is the Strategic Partnership Manager for Santa Clara County Parks. She also is a board member of the Santa Clara County League of Conservation Voters. Melissa has enjoyed being a partner of Committee for Green Foothills on many campaigns and knows that we can save Coyote Valley (and much more)!
Santa Cruz
Jeff Hosea
Jeff moved to Santa Cruz in 2018 and calls himself a native of the western United States. Having spent over 40 years living in California, Oregon, Wyoming, Colorado, Arizona and Utah, he has a hard time calling one home over the other. He grew up as an avid lover of the outdoors including competition rock climbing, mountain biking, photography, camping, and now is learning to enjoy all that the coast has to offer. As an Urban Designer and Planner, there is little better than helping to create a great piece of a city balanced with the smell of the Sonoran Desert after a rain or waking up in Bryce Canyon with fresh snow on your sleeping bag.
Professionally, Jeff has spent 10 years total as Lead Urban Planner for Google working to transform single-use office parks into vibrant, integrated, and livable spaces within Mountain View and Sunnyvale. In this role, he works to ensure the equilibrium of development with world-class sustainability, social and equity goals, as well as ecological regeneration and habitat enhancements. He is looking forward to balancing this professional world with the advocacy of extremely important issues facing the central coast.
La Honda
Margaret MacNiven
Since 1977 Margaret has lived on 80 beautiful acres in San Mateo County where she raised her three sons in their alternative energy house – solar electricity and no TV!   Together with her husband, Margaret has owned and managed Buck's Restaurant in Woodside since 1991.  She was on the board of Committee for Green Foothills from 2005 to 2013, and has continued volunteering as chair of the Development Committee.
Menlo Park
Ray Mueller
Ray Mueller has been a frequent speaker, as well as city host, of the Green Foothill's Leadership Academy. Ray has served as a Menlo Park City Councilmember since 2012, and has twice served as Mayor. Ray has a strong record advocating for the protection and restoration of Bay Area wetlands and the preservation of natural open space, which he views as vital to healthy wildlife ecosystems and microclimate CO2 conversion. Additionally Ray has worked with stakeholders in Menlo Park to push for and implement region leading climate policy. Ray grew up in a Southern California coastal community, spending as much of his time as possible in the water and waves. Some of his favorite life memories growing up were yearly family camping trips to Yosemite Valley. He has lived in the San Francisco Bay Area since moving here for college. Ray Mueller is a graduate of the College of Natural Resources at the University of California, Berkeley. He received his law degree from the University of California, Hastings College of the Law. Additionally, Ray holds a Certificate in Diversity and Inclusion from Cornell University.
San Jose
Cherise Orange
Cherise is a respected creative and brander who has developed multiple brand identities for women entrepreneurs and professionals. As the Founder and Brand Strategist for You Just Got Oranged, she leads the integration of visual, verbal and strategic efforts for clients. Cherise's extensive background in brand development, brings a unique perspective to her strategies and includes product and service work for public- and private-sector companies.
Cherise's innovative approach to workshop facilitation and brand storytelling has helped companies manage brand expansion. In her spare time, Cherise serves as the Diversity Co-Director for the American Planning Association – California Northern Chapter Board and the Executive Board Member and Curriculum Chair for the New Leaders Council Silicon Valley Chapter.
Los Altos Hills
Jane Packard
Jane has returned to her roots where her neighbor, Mary Davey, inspired her passion for stewardship of resilient working landscapes that support cultural values of local communities.  During her 30-yr academic career in conservation biology, she encouraged students to bridge cultural and biological perspectives.  An avid supporter Green Foothills' Community Advocates Leadership Academy, Jane believes the skills of listening with an open heart are the key to empowering leaders of the future to meet the challenges of today.  Jane's dedication to positive problem solving in multidisciplinary teams has been fostered by a PhD in Ecology and Behavioral Biology (University of Minnesota) and B.A. in Psychology (Swarthmore College).  She is Associate Professor Emeritus in Wildlife and Fisheries Sciences (Texas A&M University).
San Jose
Smita Patel
Smita was born in India and grew up in San José, California. In 2002, she and her cousins in the foothills of the Indian Himalaya launched the Mountain Children's Foundation, which works to empower young people in mountain regions to transform their own communities. She also volunteers as a mentor for foster youth and is involved with a number of other nonprofit organizations working here and abroad. She is humbled by the natural beauty around us and passionate about protecting our wilderness and its inhabitants — especially the South Bay's unique and beautiful Coyote Valley.
She is deeply grateful for the work Green Foothills has done to protect our open space and for its Community Leadership Academy (CALA), which opened up a treasure trove of new ideas, skills and experiences. She is excited to help Green Foothills with these and its other initiatives.
San Jose
Robert Reese
Robert grew up in Sunnyvale during those years when orchards and farmland formed a contiguous greenbelt to the adjacent Cities, Bay and Santa Cruz Mountains. His father was a Civil Engineer specializing in land development and worked on marking the Bay to Sea Trail up Stevens Creek with Semiperverins. During Robert's involvement with the De Anza College California History Center, he wrote chapter 1 of The Cupertino Chronicles on the history of the wineries on Montebello Ridge.
Robert graduated from UC Berkeley with a degree in the Political Economy of Natural Resources.  During his last quarter, he did a work study on Coyote Valley with Greenbelt Alliance. That was 40 years ago. He realized his dream of being involved in land use planning when he was appointed to the Sunnyvale Planning Commission and then elected to the Sunnyvale City Council. He also previously served on the Board of the Committee for Green Foothills.
As a real estate appraiser, his professional activities have included work in eminent domain, arbitration, flowage easements as well as being jointly retained by local government agencies and land owners to help the parties agree to a sale price for open space land through mediation and without the necessity of eminent domain.  He has had the opportunity to serve on the Santa Clara County and City and County of San Francisco Assessment Appeals Board, quasi-judicial bodies which adjudicate real and personal property assessment disputes between property owners and the Counties.
He currently serves as the Chair of the Land Use Committee of the San Jose City Council Evergreen District 8 Community Round Table, a non-profit community group. He found myself in the thick of the San Jose No on Measure/Yes on Measure C campaign which resulted in meeting the enormously wonderful and effective Megan. The campaign was an unexpected, intense and incredible experience which has resulted in me once again getting involved with Committee for Green Foothills.
Woodside
Nancy Reyering
A lifelong resident of the mid-peninsula, Nancy grew up hiking and exploring the parks of California and the west coast. Aware from a young age that precious open spaces were being lost to development, she works with Green Foothills and in her role as a San Mateo County Harbor Commissioner to protect what remains.
Living in Woodside since 1985, Nancy was twice appointed to both the Open Space Committee and the Architectural and Site Review Board, and is a 2014 graduate of CALA. The same year she organized a campaign to collect and return to Restoration Hardware over 1 ton of their catalogs, demonstrating the community's outrage over the company's outrageous waste of paper and resources.
A recent grandmother, Nancy's hobbies include hiking, sailing, tennis, and anything that keeps her in shape to chase down a toddler.
Sunnyvale
Violet Saena
Violet was born and raised in Samoa in the South Pacific. She served the Government and people of Samoa as a climate change expert for over ten years. Her earlier career as a biodiversity officer gave her the opportunity to manage National Parks, Marine Reserves, and community resource management programs. Her passion for the environment is rooted from her upbringing where she values the environment as a source of life providing sustenance and resources. She believes people in return, must treat the environment with respect to ensure its continued productivity and future existence.
She is currently working as a Project Manager for ACTERRA's [email protected] to Grid Ready Project and recently graduated with a Master of Environmental Management from Duke University. She lives in Sunnyvale with her husband and two children and enjoys outdoor outing and baking in her free time.
El Granada
Katie Sanborn
Katie and her partner, Barbara, have lived gratefully on the Coastside since 1990, enjoying the wide open spaces, ocean and beaches, trails and trees, and opportunities for cycling, hiking, sailing and boogie-boarding and simple contemplation. Finding an ally in Green Foothills – and, originally, Lennie Roberts – they have spoken up against inappropriate developments and embraced efforts to preserve open space and supported the organization's development efforts. Katie and Barbara have also volunteered as Peninsula Open Space Trust easement monitors for a large ranch on the Coastside for more than a decade. In addition to her work as editorial director for an investment research firm, Katie also serves as the chair of the board of trustees of Mills College in Oakland and on the board of the Istituto Italiano Scuola in San Francisco.
San Jose
Mel Sarmento
Mel Sarmento is a San José State graduate who studied youth Education and minored in Portuguese Studies. Mel's passion is connecting all individuals of different backgrounds and abilities with the outdoors. She has worked, interned, and volunteered with various outdoor education organizations in the Bay Area for the last 15 years. As the current Education Program Manager with Guadalupe River Park Conservancy, she is able to foster her passion by bringing groups who typically experience barriers accessing nature to the outdoors – Title One students, students of color, groups with Special Needs, foster youth, and many more!
In addition to education experience, Mel was an intern Assistant Wildlife Biologist studying burrowing owls, specifically. This experience sparked her passion for maintaining and preserving natural habitats by increasing biodiversity (as well as a deep-rooted love for burrowing owls).
Mel was a 2020 CALA graduate, and continues to advocate for safe, clean, and natural spaces for all to enjoy.
Berkeley
Alexii Sigona
Alexii is a member of the Amah Mutsun Tribal Band and seasonal program assistant for the Amah Mutsun Land Trust. He is also a 2019 graduate of the Community Advocates Leadership Academy. He is currently a Ph.D. student in the Department of Environmental Science, Policy and Management at the University of California, Berkeley and is a member of the Green Foothills advisory board and board of directors of Roots & Routes IC. Alexii is particularly interested in how indigenous peoples' engagement in land stewardship practices can be integral for cultural revitalization and is involved in his tribe's Protect Juristac campaign.  Given his experience as a land steward for the Amah Mutsun Land Trust, he is also interested in collaborative natural resource management and access rights for Indigenous communities in California. In the future, Alexii hopes to increase avenues for indigenous communities to be the leaders in environmental decision making affecting their respective homelands.
San Francisco
Lynn Stegner
Originally an import from Seattle, Lynn has spent most of her life in the Bay Area with a seven-year stint in Santa Fe, New Mexico along with an annual migration to the family cabin in northern Vermont. She is a writer of novels, stories, articles and essays. The essentiality of place is one of the defining aspects of her work, and in 2011, compelled by that interdependence, she assembled a collection of 67 essays by members of the Western literary tribe, to create a composite of the writer's experience of landscape and space. In addition to the writing courses she teaches at Stanford, she is also an editor, with clients around the world. Over the last decade she has involved herself in conservation, speaking and writing frequently on the subject, and collaborating with both US and international conservation biologists. In 2017 she participated in the first, week-long Colloquium of biologists, writers, and philosophers from every continent who met in Italy for the purpose of developing a new language of conservation. Currently, she serves on the Board of Stanford's Jasper Ridge Biological Preserve.
A student of opera and fly-fishing, a swimmer, a regular and enthusiastic hiker, and a rower of all manner of vessel, she is quite happily at home in Northern California, and committed to the preservation of its true nature.
Belmont
Christopher Sturken
I'm a Belmont native. I was a SF State Environmental Studies student and part-time grocery clerk; now I'm a CivicSpark Fellow for the City of Hayward Environmental Services Department and a tenant/immigrant rights advocate. At Hayward, I do greenhouse gas emissions reporting and promote community engagement through environmental programs. Back home, I organize with One San Mateo to advance tenants rights; and, I present before local government councils to enhance immigrant protections. CALA has taught me how to empower my community to influence local government policy.
Palo Alto
Radhika Thekkath
Radhika Thekkath is a retired computer scientist who worked in the tech industry for many years. Growing up in India, she used to play with friends on the edge of a jungle wilderness where she came to cherish the natural beauty of the mountains, animals, and flowers. She moved to California in 1985 and loved the new, and different landscape here. She has been an active board member of the Santa Clara Valley Chapter of CNPS (California Native Plant Society). She has a mostly native home garden and gives talks on native plants and related subjects for CNPS. She is passionate about preserving the remaining Bay Area flora and fauna for future generations to enjoy.
Radhika and her family lived in Western WA for three years from 2017 to 2020 and there she became a member of WNPS, took a class on forestry management and stewardship, became a member of WOWNET (Women-Owned Woods Network), and actively managed a small forested area.  She is learning to build using cob (lumpy adobe) and is currently working on her first cob building. Cob houses use local materials that sequester carbon, so they are very sustainable. They are also fire-resistant and healthy, having no toxic materials in the structure of the building. Radhika is a recently certified permaculture designer. Permaculture design emphasizes  principles for a regenerative lifestyle, whether it is just living, gardening, water use, or agriculture. She is very keen to get other people excited about regenerative living.
San Jose
Ron Valenzuela
Ron Valenzuela, is the son of first generation immigrants, Patria Culla and Oscar Gaba Valenzuela of Naujan Mindoro Island, Philippines. Born and raised in Kamuning/Quezon City and in Mindoro Island, home of the Alangan Tribe Territory, Ron has been active in Social Justice, Indigenous Land Rights and Sovereignty both locally and in the South & Southwest areas.
Currently, residing in San Jose in Ohlone/Tamien lands, he works with a Bay Area Open Space Preserve, maintaining the Preserves and trails, interacting with the public and continued stewardship of our local Lands. When not working or advocating in conservation and protection, Ron enjoys exploring the beauty of the Bay Area mountains, beaches, trails, lakes and the Pacific Ocean and long extended, road trips to less traveled locations, exploring destinations and visiting family and relations.
San Francisco
Terry Watt
Watt leads initiatives focused on climate-resilient solutions for the biggest challenges of our time: urban sprawl, natural and working lands conservation, and growth of healthy, thriving communities for all. She works with local and state leadership to bring transformative approaches to such pressing challenges as the October 2017 Wine Country Firestorms, where partnerships have formed to accelerate production of a range of housing choices, not just in the fire zones, but in infill areas where housing production has been lagging. Durable and significant results of her work include the permanent protection of over 243,000 acres (90 percent) of the Tejon Ranch through agreements between environmental organizations and the Tejon Ranch Company, combined urban growth boundaries and transfer of development credits to grow the City of Livermore up and conserve high value natural and wine producing lands beyond, and a sales tax measure generating hundreds of millions for conservation in Orange County. She was instrumental in forming the Council of Infill Builders and is an active Board member on two major California Conservancies, Santa Lucia and Tejon Ranch. Professional memberships include Lambda Alpha International, the American Planning Association and the American Institute of Certified Planners. In her spare time, Terry's passions extend to hiking, swimming, sailing and gardening.Being a part of Committee for Green Foothills' mission advances her personal mission to conserve California's open spaces, farmlands and natural resources while building up better neighborhoods and communities for all.
Palo Alto
Bill Whitmer
Bill and his young family moved to the Bay Area from Michigan on his daughters first birthday in 1972 as he pursued his career in high tech manufacturing management. They moved to Palo Alto in 1978 following the birth of their second child.
Walking and enjoying open spaces has been an important part of family life for the Whitmers. This was especially important while their children were young as they tried to pass appreciation for the beauty of the natural world and understanding our place in it on to the next generation. It's a joy for them to see these values being passed to their grandchildren.
Following retirement in 1997, Bill took the opportunity to volunteer for a variety of non-profits with emphasis on environmental and service organizations. He was a board member and Treasurer for several years at Committee for Green Foothills and Committee for Green Foothills Action. He is currently a trustee at Hidden Villa. Jan and Bill enjoy traveling to the worlds natural places where they enjoy walking, scuba and learning about other cultures. Other interests include theater, modern art and jazz music.
As a member of the advisory board, Bill hopes to share his experience in financial management and strategic planning with Committee for Green Foothills. He believes that preserving and defending the open areas of the Bay Area is very important in these days of increased pressure on environmental protection. "We live in a very special place. Preserving it for the appreciation and education of future generations is a very important part of our duty as citizens".
Woodside (Unincorporated)
Jim Wickett
Jim is a 5th generation resident of the San Francisco Peninsula. He has been actively involved in protecting and enhancing the environment in San Mateo County for most of his life, starting at age 19 when he incorporated the first outdoor education program in the County and worked closely with Ollie Mayer to develop a broad ranging curriculum for adolescents from the County's public schools, hospitals, and its juvenile hall. In the 1970s he worked with Lennie Roberts to develop the first heritage tree ordinance in the County, while also revising the County's timber harvest ordinance to better protect the County's forests. While attending law school, Jim worked as a staff assistant to Congressman Pete McCloskey, with whom he focused on coastal issues.  More recently, he has served on the Board of Audubon California and as an alternate member on the California Coastal Commission.Professionally, Jim has worked over the past decades in Silicon Valley based start-up and large-cap media technology companies, leading their business development and/or corporate development teams. Jim has been a long term supporter of Committee for Green Foothills and is excited to be an advisory board member.
San Jose
Jasvir Zonobi
Jasvir is an advocate for sustainable living and building healthy communities. She believes in delivering information and education to empower the public for informed decisions for a positive social change. She often volunteers behind the scene providing analytic and program planning services on community improvement initiatives. She served as the Chair of the Education subcommittee of the Network for a Hate free community and an active member of the Immigrant Leadership Forum.
Professionally, Jasvir provides analytic and leadership services to support health transformation programs and initiatives.