We're available to answer your questions and hear your ideas. Email [email protected] or find the contact information for a specific staff member by clicking their name.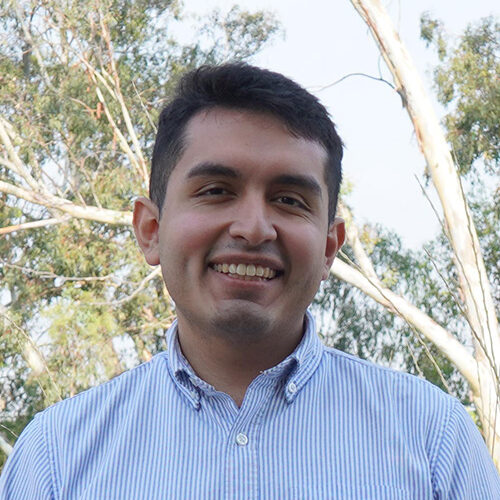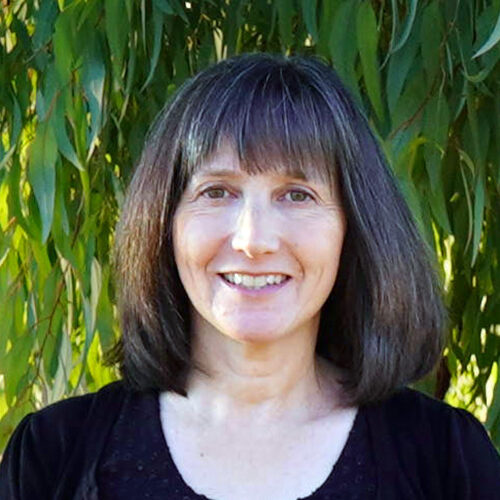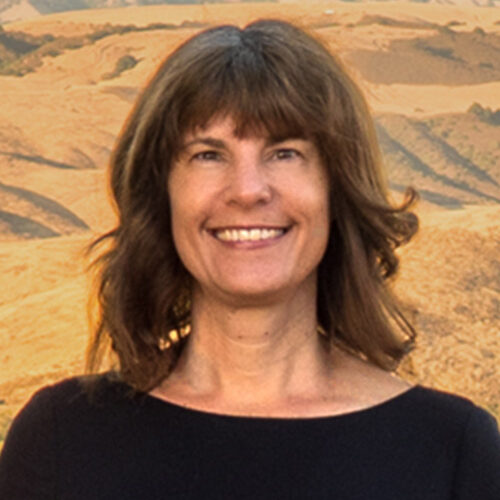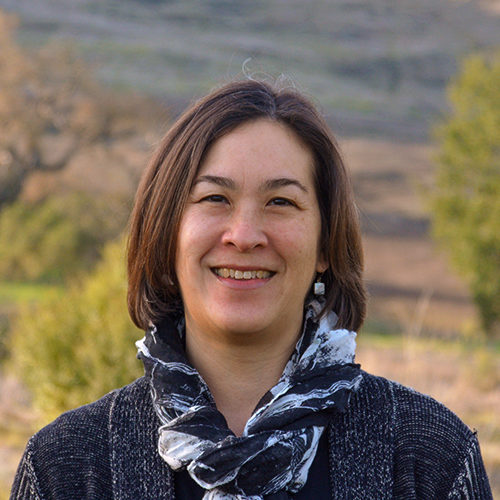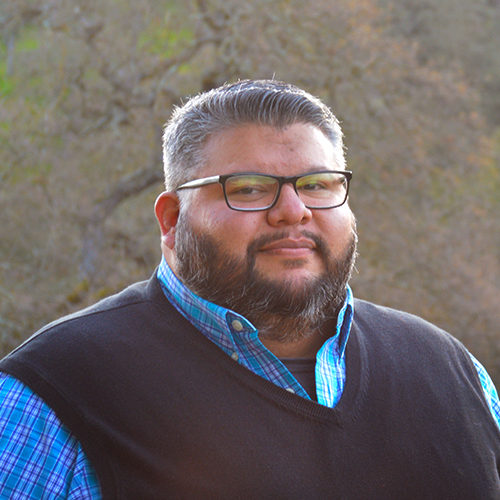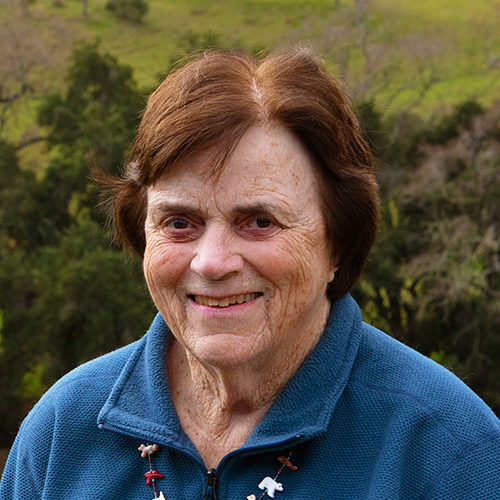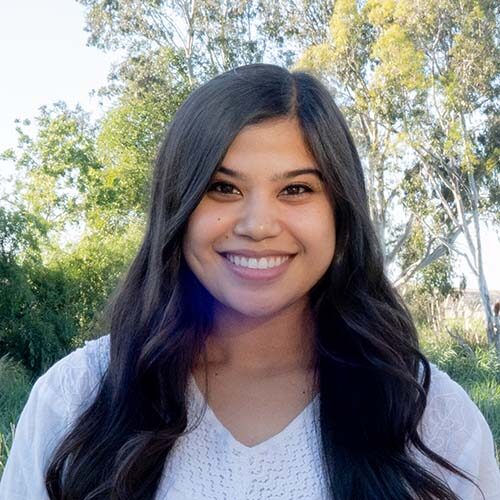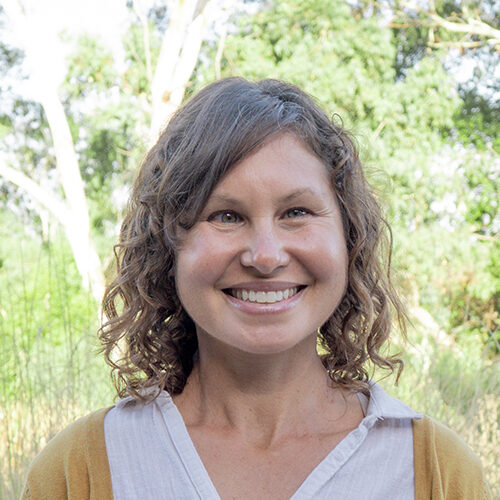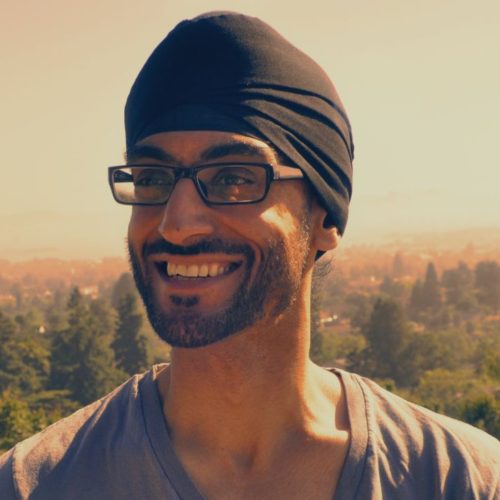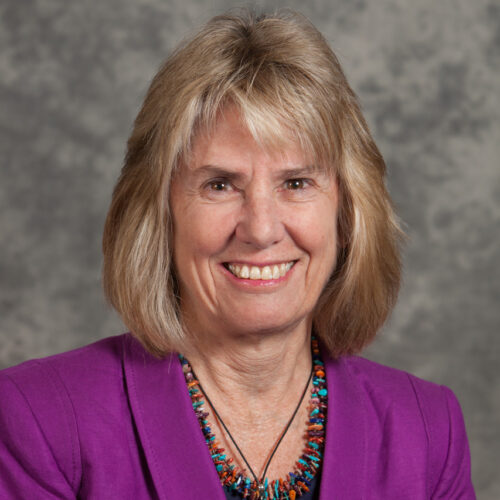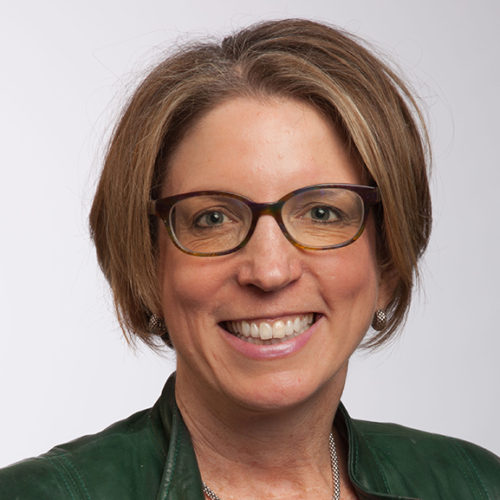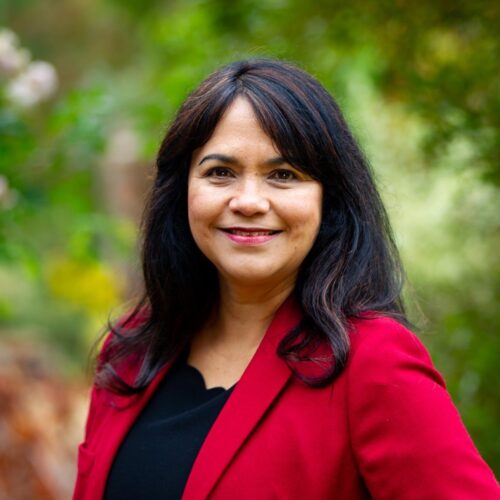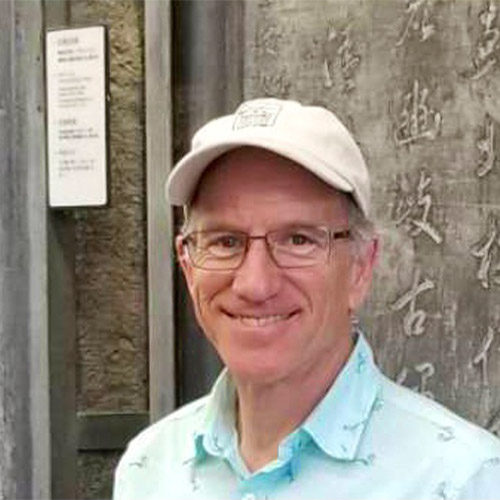 San Rafael
Jon Adams
Jon has lived all over the U.S.–from Boston to Hawaii–and now resides in San Rafael in Marin County. He was drawn to Green Foothills because of his long-standing interest in environmentalism and planning/land use and his deep commitment, as a trail runner and hiker, to preserving the Bay Area's beautiful natural environment for future generations.
Jon is currently a Director in LinkedIn's Legal Department, focusing on legal matters relating to artificial intelligence, data governance, and LinkedIn's strategic initiatives. Before LinkedIn, Jon worked in the Technology Transactions and Privacy groups at Wilson Sonsini Goodrich & Rosati PC and Sidley Austin LLP. He holds a JD from the University of Pennsylvania Law School and an AB in History and American Studies from the College of William and Mary. Jon is also an advisory board member for the International Association of Privacy Professionals and OneJustice, and a member of the Sierra Club, the Friends of the Inyo, and the Friends of China Camp.
In his spare time, Jon enjoys native plant gardening, trail/ultra running, biking, hiking, and exploring the great outdoors with his wife.
President, Redwood City
Ian Bain
Ian served as a member of Redwood City's city council from 2003-2020, including terms as Mayor and Vice Mayor. During that time, he was known as a leading voice for government transparency, a strong supporter of local businesses and a champion for the average citizen. He is a life-long Bay Area resident who grew up on the Peninsula, attended local public schools and graduated from UC Berkeley with a degree in Political Science. In addition to serving on the City Council, Ian runs corporate communications for a global technology company.
San Jose
Manjeet Singh Bhamra
Manjeet, a San Jose native, is a physician specializing in rheumatology. He sees a connection between his work with patients and his work for Green Foothills, because our environment influences our physical health.
Manjeet attributes his lifelong passion for the environment to his public school education. He began learning in elementary school about the environmental challenges that we face, and remembers reading about renewable energy and climate change in his sixth grade science book and wanting to help solve the climate crisis.
In an effort to better combat climate change, he stumbled on Green Foothills back in 2015. He carefully began reading about initiatives to help shape the landscape he calls home. He began encouraging members of his immigrant community to participate in bringing about positive change and was particularly proud to showcase Green Foothills' posts on Measure B/Measure C in the June 2018 election. He participated in the Green Foothills Leadership Program, joined the Advisory Board, and then joined the Board of Directors in 2022.
He is a lifelong Golden State Warriors fan and enjoys trying different coffees and craft beers, exploring local wineries, doing HIIT workouts, and hiking in the Diablo Range and Santa Cruz Mountains.
Treasurer, Belmont
Greg Boro
Taking advantage of the Bay Area's incredible natural resources is one of Greg's favorite pastimes. He feels a responsibility to protect those resources and that's why he joined the Green Foothills board.
Greg is the Director of Business Operations for The SPHERE Institute. He began his career as a high school history teacher, and then moved into positions in human resources, finance, and business operations, including 20 years as Director of Human Resources for Max's Restaurants. He is also a past member of the Board of Directors of Peninsula Temple Sholom in Burlingame.
Greg is originally from Boston. His wife Lauren is a Bay Area native, and they have two children, Sarah and Jackson.
Secretary, Menlo Park
Nancy Federspiel
Nancy grew up in Ohio and currently lives in Menlo Park. Her interest in nature and the outdoors started at a young age and has continued over the years. She enjoys hiking, camping, canoeing and river rafting, backpacking, and other great adventures. In keeping with these interests, Nancy has been a long-time supporter of Green Foothills' advocacy for local environmental issues, which led her to join the Board.
Nancy's professional background is in biochemistry/molecular biology with a PhD from the University of Minnesota, and she moved to the Bay Area in 1980 as a postdoctoral fellow at Stanford University. She has a diverse background working in academia and biotech as a faculty member/teacher and a bench scientist/project manager. For about 15 years before retiring in 2018, she worked at Stanford in research administration in the School of Medicine. In her free time, she enjoys traveling to see the grandkids, continuing her outdoor exploits including backpacking in the Sierra and frequent hikes as a Volunteer Trail Patrol member with the Midpeninsula Regional Open Space District, and kayaking in the Bay with the Western Sea Kayakers club.
Palo Alto
Shruti Gopinathan
Shruti is a Palo Alto resident with a deep appreciation of biodiversity, influenced by her upbringing in India and Kenya. Her admiration for Green Foothills' environmental stewardship in San Mateo and Santa Clara counties has driven her to become a board member, determined to influence land-use policies and encourage community action to safeguard the fragile ecology of the Bay Area from the effects of climate change.
Professionally, Shruti has dedicated her product management career to scaling decarbonization technologies that ensure climate equity. She currently serves as a Principal Product Manager at Palmetto, where her focus is on delivering software to accelerate the deployment of solar power generation in homes across the United States. She is also actively involved in grassroots organizing with local nonprofits, driving equitable climate action plans, including the passage of several policies promoting clean energy in California (all-electric reach codes, community choice aggregation, and Senate Bill 100).
In her leisure time, Shruti enjoys exploring the great outdoors with her family, immersing herself in nature by hiking the scenic Stanford Dish trail, using the iNaturalist app to bioblitz around the neighborhood, and tide pooling at Natural Bridges State Beach.
Half Moon Bay
Susan M. Hansch
Susan had a rewarding and satisfying public service leadership career at the California Coastal Commission and after over 46 years, retired in December of 2020. During her work in coastal protection, Susan had the opportunity to see the effectiveness of Green Foothills first hand through the amazing advocacy work of the legendary Lennie Roberts. The advocacy of Green Foothills, "Local. Vocal. Effective," inspired Susan to seek to be involved with Green Foothills.
Susan is active in her second career as a certified Leadership and Life Coach with an emphasis on Somatics and the Enneagram as wonderful tools for self discovery and growth. Along with her work on the Green Foothills Board, Susan will be joining the UC Master Gardener Training and Volunteer Program for San Mateo and San Francisco Counties in January 2024.
Susan was born in Chicago and spent her early childhood living on a family farm in Lincoln, Illinois. Her family moved to Gilroy, California in Santa Clara County, where Susan attended public middle school and high school. She then went on to attend University of California, Santa Cruz where she earned her undergraduate degree in Biology and Environmental Studies. She also has a Masters Degree in Management.
Susan has been a resident of San Mateo County since the early 1980's. She has lived in Half Moon Bay near the Coastal Trail with her husband since 2011. Their grown daughter lives nearby in El Granada.
She loves spending time exploring the hiking trails and the coastal areas of the region with family and friends.
Redwood City
Margaret Laffan
Margaret Laffan is originally from Ireland where she considers herself to be very fortunate to have grown up in an agricultural environment which honed her lifelong passion and respect for the land and our use of it. Margaret works in the high tech industry focused on Artificial Intelligence and is at the forefront on the technological transformations that are impacting our everyday lives. Margaret has a passion for community development having completed her masters in Political Science and is an advocate for equality of opportunity, equality of access and output. Margaret's priorities are her family, and cultivating meaningful relationships with intention and thoughtfulness. Her goal as a member of the Green Foothills board, is to be a strong advocate for positive change, preserving and protecting what matters for current and future generations.
San Jose
Anand Madhavan
Anand Madhavan is a resident of San Jose and has lived in the Bay Area for over two decades. He is the Senior Vice President of Products at [24]7.ai, where he leads the strategy and execution of product development to deliver effortless customer experience to consumers. Prior to [24]7, Anand was the Head of Products at Equilar Inc., where he led the development of products catered to increasing diversity in the boardrooms of Fortune 1000 companies.
Anand joined the Green Foothills board to support a cause that he's passionate about – reducing the carbon footprint and enabling communities to be climate resilient. He has served on local community boards and advises other nonprofit organizations.
Anand received his education at University of Kansas, where he earned his Masters in Computer Science. He and his wife enjoy the outdoors and spend most weekends on hikes with their children and friends. Anand's other interests include playing badminton and golf.
San Ramon
Hyma Menath
Hyma Menath is a DEI (Diversity Equity Inclusion) systems change leader and advisor working in both the Global Tech sector and City Governments. As the founder of Talking Cranes, a DEI consultancy, she helped to diversify the talent pool of global companies such as SAP, Walmart and Visa. As a FUSE fellow and Equity & Inclusion advisor to the City of San Jose, she is focused on identifying and addressing historic and current structural inequities in city government. She is engaged in system change work in creating a framework to achieve citywide racial equity. In addition, she has two decades of experience guiding leaders to develop innovative solutions that push the boundaries of digital learning by leading change management and digital transformation of educational content with publishers such as Macmillan, Pearson, John Wiley, McGraw-Hill and others in UK, Europe and US.
Vice President, San Jose
Ann Monroe
Ann worked for Apple for 18 years and was the Vice President of Worldwide Marketing and Customer Success for Claris. During that time, she drove the successful rebrand of FileMaker to Claris and worked to expand the developer community to include more people from underrepresented groups.
She joined the Green Foothills board because of the organization's work at the intersection of climate, environment and social justice to build resilient communities.
She is an active Girl Scout volunteer and enjoys spending time outdoors.
Los Altos
Lisa Munro
Lisa, a Bay Area native, grew up in Cupertino and currently lives in Los Altos. Living in such a beautiful area, Lisa has always enjoyed spending time outdoors. Joining her son on his trek to earn his Boy Scout hiking merit badge several years ago sparked further interest in exploring all the wonderful local parks and trails. A friend introduced her to Green Foothills, and she was inspired by the organization's mission to protect local open space for the benefit of all.
Lisa has spent her nearly 30-year career at KPMG and is currently an audit partner specializing in technology companies in KPMG's national office. She earned her B.S. in Mathematics/Applied Science at UCLA and is a CPA and member of the American Institute of Certified Public Accountants (AICPA). She has served as a non-Board member of KPMG's Nominating Committee, as a Parent Committee member for her son's Boy Scout troop, as auditor of Los Altos High School Music Boosters, and was recognized as one of the 2011 Silicon Valley Women of Influence by the Silicon Valley/San Jose Business Journal. She is a recent empty nester (except for her two cats) with her son off to college at the University of British Columbia in Vancouver, Canada, and likes to spend her free time with her husband cooking, traveling, hiking (and birding), skiing, and playing tennis.
Morgan Hill
Claudia Rossi
Claudia is a registered nurse and a dedicated volunteer for local schools. She served on the Morgan Hill Unified School District Board of Trustees from 2010-2014 and the Santa Clara County Board of Education from 2014-2022. As a school board member she advocated for special education and for families facing socioeconomic and language barriers in school. She also championed environmental and climate resilience programs, among many other achievements.
Claudia was born in Colombia and moved to California with her family when she was nine years old. Her upbringing led to her strong sense of responsibility, integrity, and servant leadership. When she sees a need in her community, she steps in and works hard to meet it.
Her lived experiences as an immigrant child in communities that suffer environmental injustices inform and fuel her desire to serve in the environmental advocacy community. She joined the Green Foothills Advisory Board in 2022.
She has received the Morgan Hill Community Foundation Philanthropy Award, Silicon Valley NAACP Dorothy Irene Height Community Award, the California State Assembly Peacemaker Award, and the CARAS Community Champion in Government Award. Claudia is married to Jim Levis, a dedicated and passionate educator who serves as Morgan Hill Unified Federation of Teachers Union President and 8th grade science teacher. She loves to dance salsa, read poetry, travel to Italy (the home of her grandfather), and cook empanadas at home with her mother and daughter.
Mountain View
Jeff Segall
Jeff was born in upstate New York, mostly grew up near Cleveland, Ohio, and now lives in Mountain View. He became involved with Green Foothills after learning about how the San Mateo coast and the lands west of Skyline retained so much of their natural beauty thanks to Green Foothills' work. He met Lois Hogle, co-founder of Green Foothills; Mary Davey, who led the founding of the Midpeninsula Regional Open Space District; and the legendary Green Foothills advocate Lennie Roberts. It was like meeting the embodiment of the Margaret Meade quote about a small group of thoughtful, committed citizens changing the world.
Jeff has a Ph.D. in Physical Chemistry, and has worked in laser applications and development for 40 years. His recent work is in laser material processing and laser design for reliability.
Jeff is a devoted husband, and father to one teenaged daughter. He generally has at least one cat. He is very passionate about cycling as often as possible.
Los Altos
Arpana Tiwari
Arpana, a resident of Los Altos, has lived in the Bay Area for 22 years. She is Director of SEO (Search Engine Optimization) at Adobe, Inc., and has led digital marketing and business teams at many companies in Silicon Valley. She joined the Green Foothills board to support a cause that resonates with her interests and values. Her whole family shares a love for nature and volunteering, and she is excited about Green Foothills' mission to enable access to nature close to home. She and her husband enjoy the outdoors and spend most weekends on hikes with their children and friends.
Arpana received her education at Santa Clara and UCSC where she earned her MBA and professional certifications. She has volunteered with Junior Achievement, Humane Society of Silicon Valley, Pets In Need, Habitat for Humanity, and Asha for Education.
She originally comes from the city of Hyderabad in South India, where she was fortunate to experience nature — wooded forests, rivers, and preserves — in various cities where her father was posted. In addition to her volunteer work for Green Foothills, she is currently a foster parent at Pets In Need and feels fortunate to share her home with dogs and rabbits. She and her husband have two daughters who share a love for the outdoors, biking, hiking, animals and wildlife.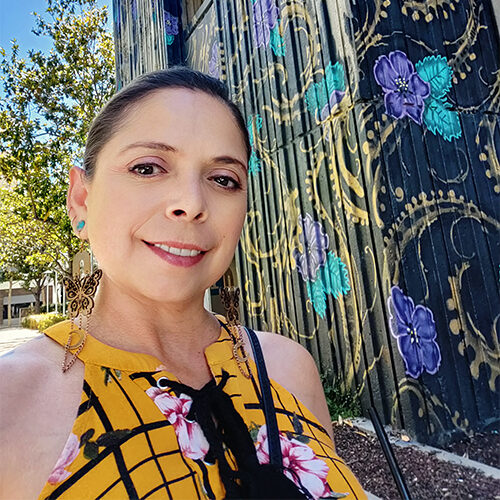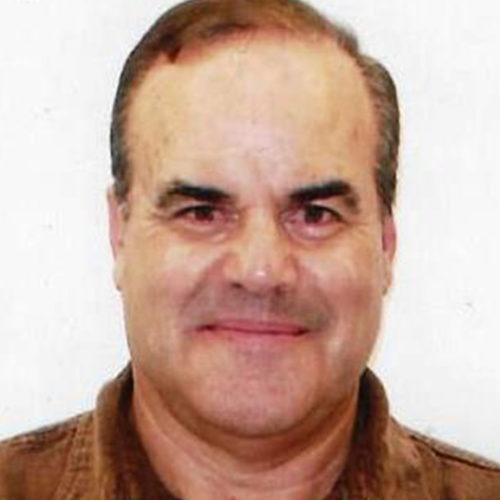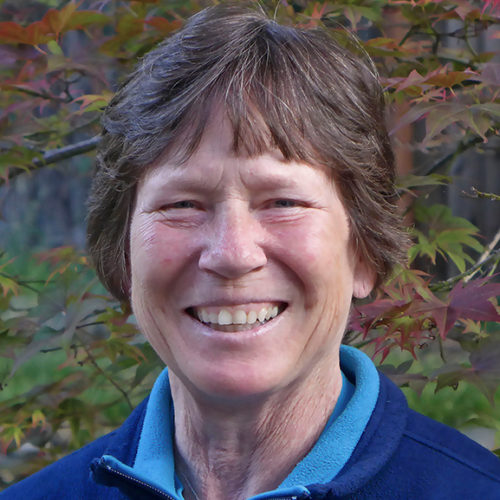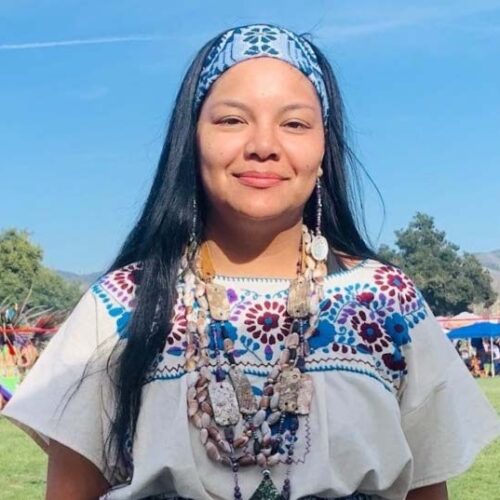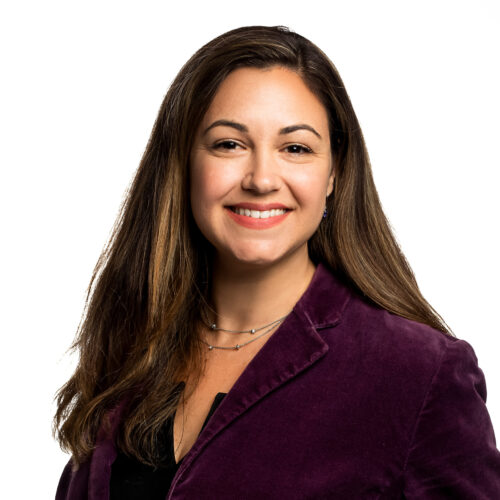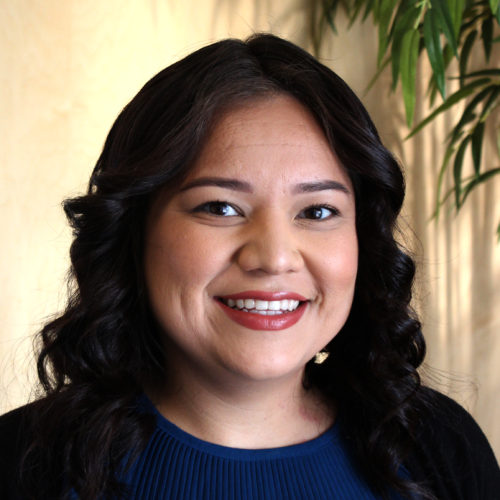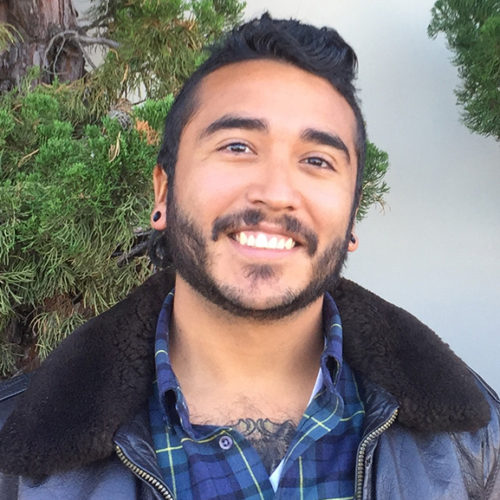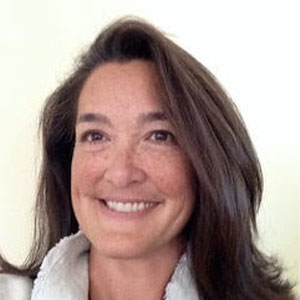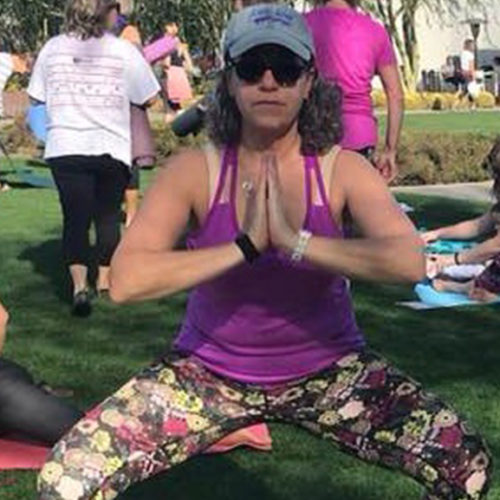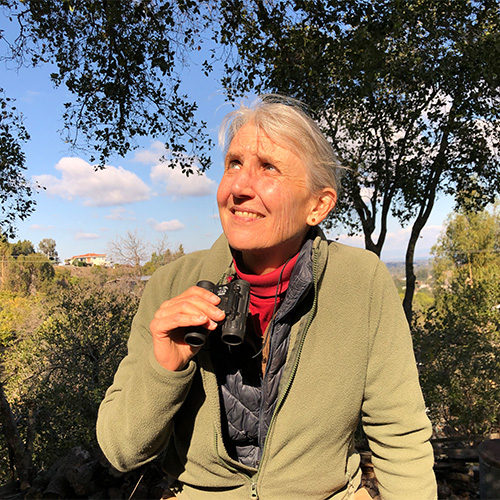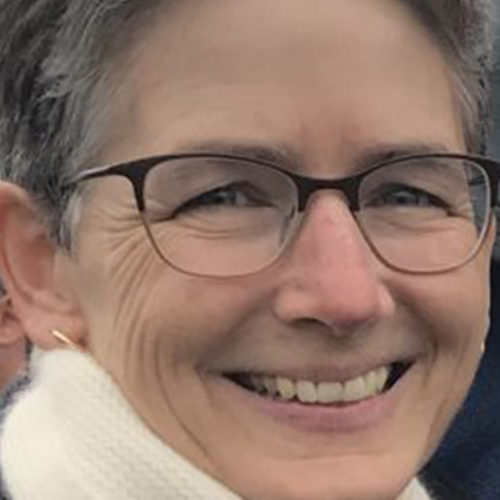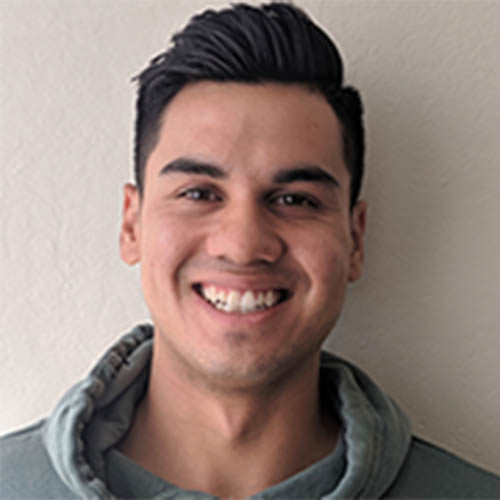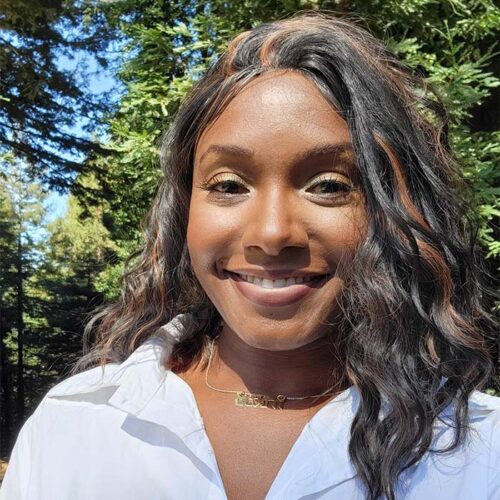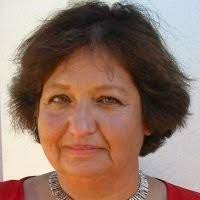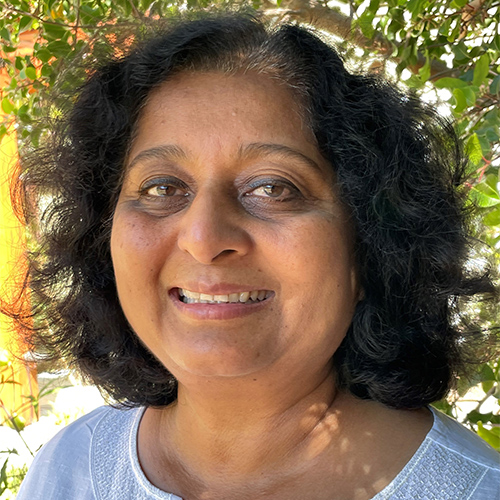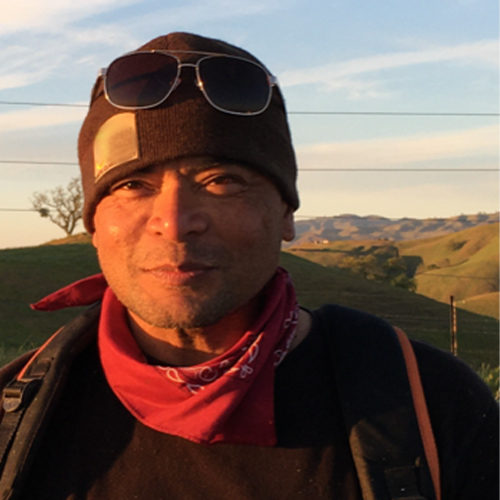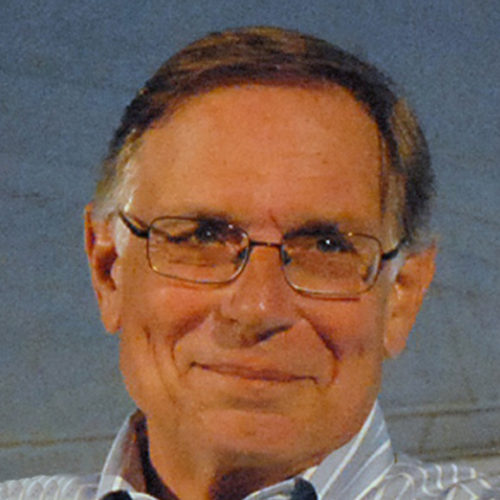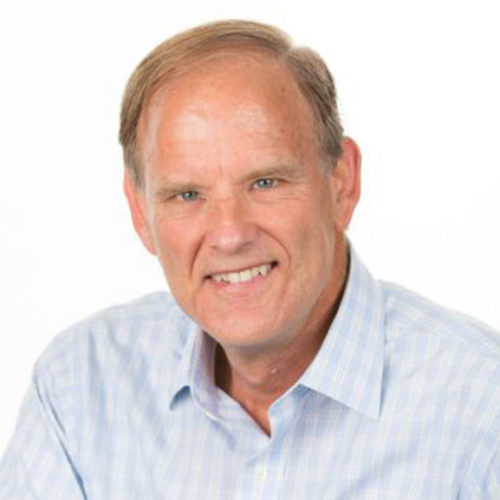 Santa Clara
Lizbeth "Xochipapalo" Amador
Lizbeth is a long-time resident of San Jose and has been connecting her friends to nature through Calpulli Tonalehqueh, a Mexica dance group in San Jose, where she is a member and Chicomecoatl (sahumadora). Lizbeth is passionate about connecting people to nature and using this connection as the foundation for healing work.
Half Moon Bay
Matthew Burrows
Matt, a native of Los Altos, is an old Greenfeet hand, having served on our Board from 2006 to 2014, including multiple years as President. His knowledge of our organization and long-time commitment for our mission are welcome additions. When not spouting unfounded opinions at our board meetings and events, Matt works in the automotive industry and also administrates the Frank Burrows Memorial Scholarship in east San Jose. He lives in San Carlos and enjoys hiking and traveling while he's not working or volunteering with us.
Palo Alto
Martha (Tate) Cohn
Tate Cohn is a Palo Alto resident and an active volunteer with Blue Planet Network, the Red Cross, and at Castilleja and the Peninsula French American Schools. Her childhood experiences of spending summers in mining camps led to a lifelong love of the outdoors. Among her favorite activities are horseback riding (including leading pack animals on camping trips), hiking, and skiing.
San Jose
Julie Dominguez
Julie is a member of the Muwekma Ohlone Tribe of the San Francisco Bay Area and is an advocate for the protection of land and waterways on her ancestral homelands. Following her mother's leadership on food justice, she is an advocate for underrepresented communities, including her tribe. She lives in San Jose with her two sons, is a California Native dancer, and is a lover of art, music, and culture. Her family is supporting the revitalization of dance, culture, and tradition with the Muwekma Ohlone Tribe of the San Francisco Bay Area. She graduated from the Green Foothills Leadership Program in 2022.
San Jose
Jeannie Entin
Jeannie is a consultant focused on climate, environmental, energy, and health science and technology communications and marketing. Her career has primarily been centered on Silicon Valley since the turn of the millennium. She's managed strategic communications programs for IBM Research, Udacity, Google, AT&T, and many others. Her most recent in-house role was VP of Communications for Aclima, a public benefit corporation that measures and analyzes air pollution and greenhouse gases. She is currently a volunteer coach for FIRST LEGO League and Girls on the Run; school garden docent at Hacienda Environmental Science Elementary School; Mentorship chair and President-Elect for PRSA Silicon Valley; as well as Marketing Committee vice chair and Advisory Board member for Green Foothills. She lives in San Jose, California with her husband, two daughters, and two senior research beagles.
East Palo Alto
Roxana Franco
Roxana is the Environmental Justice Programs Manager at Nuestra Casa. She has collaborated with Youth United for Community Action and Environmental Coalition for Water Justice to work on Prop 1 and implement a needs assessment survey. Roxana is currently working in concert with various organizations to educate and activate East Palo Alto communities on the impact of climate change.
San Jose
Smita Garg
Smita Garg, Ed. D., is a San Jose based artist and arts educator. She is an active member of her community, serving the city of San Jose as an Arts Commissioner. She co-founded the Campbell Union High School District Education Foundation and served as its inaugural chairperson. In her private time, she volunteers for several organizations and is a meditation expert and an accomplished Holistic healer/therapist who studied under world renowned Dr. Brian Weiss and Dr. Linda Backman. She helped form a coalition of artist activists called Creatives for Compassionate Communities.
Smita is a mother of two girls, an artist-educator, a lifelong community activist, and an involved member of San Jose's arts community. She is a firm believer in the adage that to see change, we must be the change. She is a 2016 graduate of the Green Foothills Leadership Program, volunteers as a facilitator for Green Foothills' Healing in Nature events, and joined the Green Foothills Advisory Board in 2022.
Portola Valley
Jerry Hearn
Jerry had the good fortune to grow up locally in the Valley of Heart's Delight where his many outdoor experiences lead to his passion for preserving the environment. After graduation from college he began his teaching career as a middle school teacher at Peninsula School in Menlo Park, retiring in 2012.
Jerry has been an environmental leader for decades. On the national level, he served on the Sierra Club Environmental Education Committee and the Youth in Wilderness Program as well as chairing the national Youth Task Force. He was a founding member of both the San Francisquito Watershed Council and the San Mateo County Fish & Wildlife Advisory Committee, as well as the founding board chair of both Acterra and the Peninsula Conservation Center Management Council. He currently serves as the board president of Grassroots Ecology.
Jerry has been a long-time supporter of Green Foothills and is a member of the Mary Davey Legacy Society.
East Palo Alto
Uriel Hernandez
Uriel Hernandez is an East Palo Alto native who attended college in rural Vermont where he studied how spaces and stories fit together. Through his travels, he developed a love for easily accessible green spaces for recreation and contemplation. He brought this love back to East Palo Alto where he organized community tree plantings and advocated for more green space for 3 years, crossing paths with Green Foothills and attending the Green Foothills Leadership Program.
Uriel's hobbies still include exploring the bay area in search of unique places, special parks, and public space treasures. His favorite places include the baylands around East Palo Alto. He dreams of the day when he can bike along the bay through a green corridor from East Palo Alto to San Francisco, or walk through an East Palo Alto covered by a healthy and lush canopy of trees.
Uriel holds a bachelor's degree from Middlebury College where he studied Architecture and History and is studying to receive a Master of Natural Resources degree. He's also Chair of the City of East Palo Alto's Planning Commission. Uriel currently works as an Urban Forester at Hortscience.
Palo Alto
Jennifer Chang Hetterly
Jennifer is a third-generation Bay Area native and long-time Palo Alto resident. She credits years of early education at Hidden Villa Ranch, local civic culture, and ready access to area natural resources for instilling and inspiring her public service and conservation values. She joined Green Foothills to pass on that legacy to future generations through effective local engagement and open space preservation.
Jennifer has worked in civil rights and environmental law, as a policymaker for the U.S. Department of Health and Human Services, and as a public policy consultant in strategic planning and communications. In addition, she has served on multiple city advisory committees in Palo Alto, including seven years on the Parks and Recreation Commission where she spearheaded investment in comprehensive open space conservation plans, master planning for open space, parks, and the urban forest, and city-wide policies for ecosystem and habitat preservation. Jennifer is currently the staff lead for the Sierra Club's Bay Alive Campaign and serves as a Trustee for Child Care Aware of Washington. She holds a J.D. from Georgetown Law Center and a BA from Brown University.
When not "wonking out" on news, politics and local government, Jennifer is typically outdoors, enjoying family and friends, or corralling her pets and a parade of foster animals.
San Jose
Melissa Hippard
A Bay Area native, Melissa's childhood in Marin County was a pastoral joy. Feeling a deep connection to the natural world has been at the center of her life and has guided her career. Melissa has extensive community organizing experience, enjoys mentoring, and loves a challenge. Since 2003 she has been leading efforts throughout the Bay Area to protect parks and open spaces through ballot measure campaigns, policy advocacy, and community building. Locally, Melissa has served as the Chapter Director for the Loma Prieta Chapter of the Sierra Club and the Conservation Program Director for Greenbelt Alliance; currently she is the Strategic Partnership Manager for Santa Clara County Parks. She also is a board member of the Santa Clara County League of Conservation Voters. Melissa has enjoyed being a partner of Green Foothills on many campaigns and knows that we can save Coyote Valley (and much more)!
San Francisco
Lee Houskeeper
Since 1985 Press Agent Lee Houskeeper's News Services/San Francisco Stories has been recognized as one of the most effective public relations companies in Northern California. His clients include Cotchett, Pitre, & McCarthy and civil rights attorney John Burris. Lee Houskeeper specializes in producing well-attended Press Conferences for his clients. In the past year alone Lee Houskeeper's News Services has drawn every major local & national television, radio & newspaper to over 30 successful Press Conferences including Cotchett, Pitre & McCarthy's environmental case of the of city of Oroville lawsuit against the state of California for the failure of the Oroville Dam, the Paradise, and Wine Country Wildfires and also spearheaded the media effort for the Surfrider Foundation v. Martins Beach case, that after a successful five-year battle, finally opened Martins Beach to the public.
Los Altos Hills
Jane Packard
Jane has returned to her roots where her neighbor, Mary Davey, inspired her passion for stewardship of resilient working landscapes that support cultural values of local communities.  During her 30-yr academic career in conservation biology, she encouraged students to bridge cultural and biological perspectives.  An avid supporter of the Green Foothills Leadership Program, Jane believes the skills of listening with an open heart are the key to empowering leaders of the future to meet the challenges of today.  Jane's dedication to positive problem solving in multidisciplinary teams has been fostered by a PhD in Ecology and Behavioral Biology (University of Minnesota) and B.A. in Psychology (Swarthmore College).  She is Associate Professor Emeritus in Wildlife and Fisheries Sciences (Texas A&M University).
San Jose
Smita Patel
Smita was born in India and grew up in San José, California. In 2002, she and her cousins in the foothills of the Indian Himalaya launched the Mountain Children's Foundation, which works to empower young people in mountain regions to transform their own communities. She also volunteers as a mentor for foster youth and is involved with a number of other nonprofit organizations working here and abroad. She is humbled by the natural beauty around us and passionate about protecting our wilderness and its inhabitants — especially the South Bay's unique and beautiful Coyote Valley.
She is deeply grateful for the work Green Foothills has done to protect our open space and for its Leadership Program, which opened up a treasure trove of new ideas, skills and experiences. She is excited to help Green Foothills with these and its other initiatives.
San Jose
Robert Reese
Robert grew up in Sunnyvale during those years when orchards and farmland formed a contiguous greenbelt to the adjacent cities, bay, and Santa Cruz Mountains. His father was a Civil Engineer specializing in land development and worked on marking the Bay to Sea Trail up Stevens Creek with Sempervirens Fund. During Robert's involvement with the De Anza College California History Center, he wrote chapter 1 of The Cupertino Chronicles on the history of the wineries on Montebello Ridge.
Robert graduated from UC Berkeley with a degree in the Political Economy of Natural Resources.  During his last quarter, he did a work study on Coyote Valley with Greenbelt Alliance. That was 40 years ago. He realized his dream of being involved in land use planning when he was appointed to the Sunnyvale Planning Commission and then elected to the Sunnyvale City Council. He also previously served on the Green Foothills Board of Directors.
As a real estate appraiser, his professional activities have included work in eminent domain, arbitration, and flowage easements as well as being jointly retained by local government agencies and land owners to help the parties agree to a sale price for open space land through mediation and without the necessity of eminent domain.  He has had the opportunity to serve on the Santa Clara County and City and County of San Francisco Assessment Appeals Board, quasi-judicial bodies which adjudicate real and personal property assessment disputes between property owners and the Counties.
He currently serves as the Chair of the Land Use Committee of the San Jose City Council Evergreen District 8 Community Round Table, a non-profit community group. He found himself in the thick of the San Jose No on Measure/Yes on Measure C campaign which resulted in meeting the enormously wonderful and effective Megan Fluke, Green Foothills' Executive Director. The campaign was an unexpected, intense and incredible experience which has resulted in him once again getting involved with Green Foothills.
Sunnyvale
Violet Saena
Violet was born and raised in Samoa in the South Pacific. She served the Government and people of Samoa as a climate change expert for over ten years. Her earlier career as a biodiversity officer gave her the opportunity to manage National Parks, Marine Reserves, and community resource management programs. Her passion for the environment is rooted from her upbringing where she values the environment as a source of life providing sustenance and resources. She believes people in return, must treat the environment with respect to ensure its continued productivity and future existence.
Violet is the founder and Executive Director of Climate Resilient Communities. She previously worked as a Project Manager for Acterra's Green@Home to Grid Ready Project and holds a Master of Environmental Management from Duke University. She lives in Sunnyvale with her husband and two children and enjoys outdoor outings and baking in her free time.
El Granada
Katie Sanborn
Katie and her partner, Barbara, have lived gratefully on the Coastside since 1990, enjoying the wide open spaces, ocean and beaches, trails and trees, and opportunities for cycling, hiking, sailing and boogie-boarding and simple contemplation. Finding an ally in Green Foothills – and, originally, Lennie Roberts – they have spoken up against inappropriate developments and embraced efforts to preserve open space and supported the organization's development efforts. Katie and Barbara have also volunteered as Peninsula Open Space Trust easement monitors for a large ranch on the Coastside for more than a decade. In addition to her work as editorial director for an investment research firm, Katie also serves as the chair of the board of trustees of Mills College in Oakland and on the board of the Istituto Italiano Scuola in San Francisco.
San Jose
Mel Sarmento
Mel Sarmento is a San José State graduate who studied youth Education and minored in Portuguese Studies. Mel's passion is connecting all individuals of different backgrounds and abilities with the outdoors. She has worked, interned, and volunteered with various outdoor education organizations in the Bay Area for the last 15 years. As the current Education Program Manager with Guadalupe River Park Conservancy, she is able to foster her passion by bringing groups who typically experience barriers accessing nature to the outdoors – Title One students, students of color, groups with Special Needs, foster youth, and many more!
In addition to education experience, Mel was an intern Assistant Wildlife Biologist studying burrowing owls, specifically. This experience sparked her passion for maintaining and preserving natural habitats by increasing biodiversity (as well as a deep-rooted love for burrowing owls).
Mel was a 2020 Green Foothills Leadership Program graduate, and continues to advocate for safe, clean, and natural spaces for all to enjoy.
Belmont
Brian Schmidt
Brian has a long history of work with Green Foothills, including on our staff as the Santa Clara County Legislative Advocate (2003-2011), as a Board Member (2015-2020), on staff again as a Policy and Advocacy Director (2020-2023), and since 2023 as a member of the Advisory Board.
Brian's ongoing commitment to Green Foothills stems from the value of preserving the local natural resources – the green foothills, streams, wetlands, and local farmland – that serve as our home and greatly contribute to the physical and psychological well-being of all local residents.
Additionally, Brian is a currently-elected director of Mid-Peninsula Water District, former Senior Program Director of Greenbelt Alliance guiding policy in the Bay Area, and former Vice Chair of the Santa Clara Valley Water District. An environmental lawyer and a graduate of Stanford Law School, he formerly worked for Earthjustice and Natural Resources Defense Council. Together with his wife Karen, Brian hikes as much as possible, and he also enjoys mountain biking and rock-climbing.
Berkeley
Alexii Sigona
Alexii is a member of the Amah Mutsun Tribal Band and seasonal program assistant for the Amah Mutsun Land Trust. He is also a 2019 graduate of the Green Foothills Leadership Program. He is currently a Ph.D. student in the Department of Environmental Science, Policy and Management at the University of California, Berkeley and is a member of the Green Foothills advisory board and board of directors of Routes IC. Alexii is particularly interested in how indigenous peoples' engagement in land stewardship practices can be integral for cultural revitalization and is involved in his tribe's Protect Juristac campaign.  Given his experience as a land steward for the Amah Mutsun Land Trust, he is also interested in collaborative natural resource management and access rights for Indigenous communities in California. In the future, Alexii hopes to increase avenues for indigenous communities to be the leaders in environmental decision making affecting their respective homelands.
East Palo Alto
Tamara Smith-Jones
Tamara grew up in East Palo Alto (EPA) in the 1980's but she attended school in suburban areas for a better education than what EPA could offer. This was Tamara's first reality check about socioeconomic inequity. Having access to science camp, book clubs, and a variety of summer lessons helped open doors to future opportunities that most of her friends in the neighborhood would not live to see. These benefits were huge contributors to Tamara's moral compass. She now works to ensure that members of underserved communities have equal access to life resources such as food, housing, healthcare, and education, all of which are a right, not a privilege.
Tamara intentionally plugs into different spaces where her education, talents, and emotional intelligence (lived- and learned-experiences combined) can reflect the voice of alienated communities to improve their chances of thriving rather than just surviving. Her work is in alignment with the UN's Sustainable Development Goals (SDG's) and the World Health Organization's Social Determinants of Health (SDoH), which highlight the correlation between social, economic, and environmental, emphasizing that action in one area directly affects the outcomes in others. She will know progress is happening when members of disenfranchised communities are able to redirect their attention from securing basic needs to advocating for the dismantling of environmental and social injustices in their communities. She says, "Green Foothills acknowledging the value of our voices and necessity of our presence, starting with the Leadership Program, is an inclusive and promising first step."
Diablo Mountains
Veronica Stork
Veronica is a member of an indigenous tribe of Ceylon/Sri Lanka and now lives off-grid in the Diablo Mountains about 30 miles southeast of Hollister, California. She is of the Vannialetto (people of the forest) aka the lost Aborigines; first established 15,000 years ago before Sri Lanka became an island. Being involved with Green Foothills is directly aligned with her values.
She has a Masters in Fine Art from the San Francisco Art Institute and was one of the first female landscape gardeners. In 1971, she stewarded 160 acres of deprived land in Colorado where she dug a well and planted 1,600 trees. Fast forward to today, she is the founder and Executive Director of Wildfarmers in San Benito County, sits on the board of the San Benito Regional Conservation District, and volunteers with the Central Coast Prescribed Burn Association.
She and her vocal dog, Cece, live and work in a small slice of heaven in the Blue Oak savanna and consider themselves the wealthiest people in the world, having been able to experience living in these oak woods.
Palo Alto
Radhika Thekkath
Radhika Thekkath is a retired computer scientist who worked in the tech industry for many years. Growing up in India, she used to play with friends on the edge of a jungle wilderness where she came to cherish the natural beauty of the mountains, animals, and flowers. She moved to California in 1985 and loved the new, and different landscape here. She has been an active board member of the Santa Clara Valley Chapter of CNPS (California Native Plant Society). She has a mostly native home garden and gives talks on native plants and related subjects for CNPS. She is passionate about preserving the remaining Bay Area flora and fauna for future generations to enjoy.
Radhika and her family lived in Western WA for three years from 2017 to 2020 and there she became a member of WNPS, took a class on forestry management and stewardship, became a member of WOWNET (Women-Owned Woods Network), and actively managed a small forested area.  She is learning to build using cob (lumpy adobe) and is currently working on her first cob building. Cob houses use local materials that sequester carbon, so they are very sustainable. They are also fire-resistant and healthy, having no toxic materials in the structure of the building. Radhika is a recently certified permaculture designer. Permaculture design emphasizes  principles for a regenerative lifestyle, whether it is just living, gardening, water use, or agriculture. She is very keen to get other people excited about regenerative living.
San Jose
Amari Thomas
Amari Thomas has over 20 years of experience as an executive in corporations, nonprofits, consulting, and personal development. Amari is the founder of Wisdom Revealed, a spirit-based personal discovery and coaching/training organization, and is a Certified Advanced Soul Coaching Practitioner, one of a select group of people worldwide personally trained by internationally known healer, teacher, and author Denise Linn. She volunteers for Green Foothills as a healer with our Healing in Nature event series, and is also a board member for the Center for Excellence in Nonprofits. She is a member of the Mapuche indigenous tribe of Chile.
San Jose
Ron Valenzuela
Ron Valenzuela, is the son of first generation immigrants, Patria Culla and Oscar Gaba Valenzuela of Naujan Mindoro Island, Philippines. Born and raised in Kamuning/Quezon City and in Mindoro Island, home of the Alangan Tribe Territory, Ron has been active in Social Justice, Indigenous Land Rights and Sovereignty both locally and in the South & Southwest areas.
Currently, residing in San Jose in Ohlone/Tamien lands, he works with a Bay Area Open Space Preserve, maintaining the Preserves and trails, interacting with the public and continued stewardship of our local Lands. When not working or advocating in conservation and protection, Ron enjoys exploring the beauty of the Bay Area mountains, beaches, trails, lakes and the Pacific Ocean and long extended, road trips to less traveled locations, exploring destinations and visiting family and relations.
San Francisco
Terry Watt
Terry Watt leads initiatives focused on climate-resilient solutions for the biggest challenges of our time: urban sprawl, natural and working lands conservation, and growth of healthy, thriving communities for all. She works with local and state leadership to bring transformative approaches to such pressing challenges as the October 2017 Wine Country Firestorms, where partnerships have formed to accelerate production of a range of housing choices, not just in the fire zones, but in infill areas where housing production has been lagging. Durable and significant results of her work include the permanent protection of over 243,000 acres (90 percent) of the Tejon Ranch through agreements between environmental organizations and the Tejon Ranch Company, combined urban growth boundaries and transfer of development credits to grow the City of Livermore up and conserve high value natural and wine producing lands beyond, and a sales tax measure generating hundreds of millions for conservation in Orange County. She was instrumental in forming the Council of Infill Builders and is an active Board member on two major California Conservancies, Santa Lucia and Tejon Ranch. Professional memberships include Lambda Alpha International, the American Planning Association and the American Institute of Certified Planners. In her spare time, Terry's passions extend to hiking, swimming, sailing and gardening. Being a part of Green Foothills' mission advances her personal mission to conserve California's open spaces, farmlands and natural resources while building up better neighborhoods and communities for all.
Palo Alto
Bill Whitmer
Bill and his young family moved to the Bay Area from Michigan on his daughters first birthday in 1972 as he pursued his career in high tech manufacturing management. They moved to Palo Alto in 1978 following the birth of their second child.
Walking and enjoying open spaces has been an important part of family life for the Whitmers. This was especially important while their children were young as they tried to pass appreciation for the beauty of the natural world and understanding our place in it on to the next generation. It's a joy for them to see these values being passed to their grandchildren.
Following retirement in 1997, Bill took the opportunity to volunteer for a variety of non-profits with emphasis on environmental and service organizations. He was a board member and Treasurer for several years at Green Foothills and Committee for Green Foothills Action. He is currently a trustee at Hidden Villa. Jan and Bill enjoy traveling to the world's natural places where they enjoy walking, scuba and learning about other cultures. Other interests include theater, modern art and jazz music.
As a member of the advisory board, Bill hopes to share his experience in financial management and strategic planning with Green Foothills. He believes that preserving and defending the open areas of the Bay Area is very important in these days of increased pressure on environmental protection. "We live in a very special place. Preserving it for the appreciation and education of future generations is a very important part of our duty as citizens."
Woodside (Unincorporated)
Jim Wickett
Jim is a 5th generation resident of the San Francisco Peninsula. He has been actively involved in protecting and enhancing the environment in San Mateo County for most of his life, starting at age 19 when he incorporated the first outdoor education program in the County and worked closely with Ollie Mayer to develop a broad ranging curriculum for adolescents from the County's public schools, hospitals, and its juvenile hall. In the 1970s he worked with Lennie Roberts to develop the first heritage tree ordinance in the County, while also revising the County's timber harvest ordinance to better protect the County's forests. While attending law school, Jim worked as a staff assistant to Congressman Pete McCloskey, with whom he focused on coastal issues.  More recently, he has served on the Board of Audubon California and as an alternate member on the California Coastal Commission.Professionally, Jim has worked over the past decades in Silicon Valley based start-up and large-cap media technology companies, leading their business development and/or corporate development teams. Jim has been a long term supporter of Green Foothills and is excited to be an advisory board member.