Green Foothills Is Offering Company Outings
Want to get outside with your work colleagues? Green Foothills is offering special docent-led walks in local open space preserves to company groups of 10 or more. We'll have fun and learn about local ecology and land issues impacting our region. Please fill out the form below to express your interest in a company outing.
Potential Outings
Together with your team we will develop a fun, informative outing. Your key role as host will be to get your colleagues involved. Below is a menu of potential activities to choose from, or we can develop a customized outing together. For more information, see our Company Outings FAQ.
Birding on the Bay; in Palo Alto, San Jose, or Mountain View
Explore the San Francisco Bay through salt marsh habitat. The easy walk (mileage dependent) will be on a flat, mostly paved Bay Trail. This option offers a great chance to see birds stop along the Pacific Flyway. We can explore a few different locations along the Bay, including the Palo Alto Baylands, Don Edwards National Wildlife Refuge, or Shoreline Lake.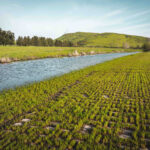 Laguna Seca, San Jose Explore this seasonal wetland on a 3-mile easy walk at Laguna Seca, located in the North Coyote Valley Conservation Area (NCVCA). Learn about the natural and cultural history of the NCVCA, and see birds and other wildlife. Laguna Seca isn't usually open to the public, so this is a great chance to get a sneak peek behind the scenes.
Coyote Valley Open Space Preserve, San Jose Learn about Coyote Valley, a 7,400-acre landscape of fields, farmlands, creeks and wetlands that provide a vital linkage for wildlife migration, flood protection for San Jose, locally grown food, and outdoor activities. This moderate 4-mile hike (700' elevation climb) takes you through open grasslands, oak savannah, oak woodland, and riparian habitats.
Jasper Ridge Biological Preserve, Woodside This breathtaking preserve is a field station for environmental research and is part of Stanford University. It's accessible to the public only via guided tour. Located in the eastern foothills of the Santa Cruz Mountains, about five miles southwest of Stanford's main campus, the 1,193 acre preserve features a variety of landscapes and wildlife, which we'll view and learn about during an easy-to-moderate 4-mile hike (600' elevation climb).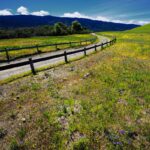 Edgewood Park and Natural Preserve, Redwood City Trek through this 467-acre protected area of native grasslands, oak woodlands, and chaparral habitats. During this moderate 4-mile hike (700' elevation climb), we'll experience the park's unique biodiversity and spectacular views of Skyline Ridge, Huddart Park, the San Andreas Fault Zone, Crystal Springs Reservoir, and the San Francisco Bay.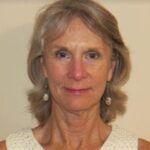 Catherine Crawford-Swent has been leading hikes with Midpeninsula Regional Open Space District since 2018. As a registered nurse Catherine has a passion for health and wellness. She has a strong belief that our interconnectedness with nature has healing benefits for us as individuals and for the planet as a whole. In addition, she believes that as we begin to understand our natural world, we begin to understand ourselves. As a docent she considers herself a generalist, but she has a particular interest in trees, ferns, lichen, aromatic plants, and wildflowers.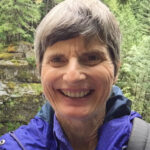 Marie Faust Evitt has been leading hikes with the Midpeninsula Regional Open Space District since 2018. A retired preschool teacher and freelance journalist, Marie particularly enjoys introducing families to the natural world. She led a nature fieldtrip class for preschoolers and their parents for eight years. Marie also loves gardening and is converting her yard to native plants.
Michael Hawk is an OSA Docent, certified California Naturalist, a field trip leader for Santa Clara Valley Audubon Society (SCVAS), and a board member for SCVAS. He also leads groups for BioBlitz events. Michael has an interview-based nature podcast and is starting a new conservation organization. He took a few ecology courses in college, but his professional expertise/education is electrical engineering and computer science. Michael most recently worked at Google, but left in May to pursue nature conservation full time.
Dan Quinn grew up in San Jose and has a PhD in Physics from Stanford. He has lived in Portola Valley since 1977, and has long enjoyed hiking and camping in the Bay Area and the Sierras with family and friends. As his career progressed from academic high-energy physics, through decision analysis, to financial engineering and risk management, he maintained his interest in the environment; retired, he now has more time to focus on the legacy we will leave future generations. Dan has served on the boards of Hidden Villa and Acterra, as a guide with Hidden Villa's Environmental Education Program, and as a Jasper Ridge docent. He has supported Green Foothills for years. An avid photographer, he contributes his nature photographs to several conservation organizations. His photographs are at CaptureTheLight.Zenfolio.com. Dan is awed by the legacy of Green Foothills and wants to help advance its mission in the future.